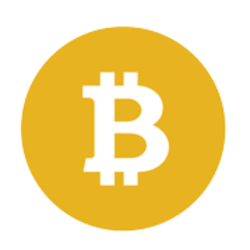 Bitcoin SV (BSV)
$185.98
(

2.51 %

)
Просмотреть монету
|
LiquidApps (DAPP)
$0.020508
(

34.96 %

)
Просмотреть монету
|
Monero (XMR)
$69.76
(

2.50 %

)
Просмотреть монету
Newsletter
03 февраля 2020
3 coins to keep an eye on | Issue #67
---
Price
$279.26 (-0.65 %)
฿0.03011663 (0.97 %)
Market Cap
$5 098 227 861
฿549 809.58
Volume (24h)
$1 973 534 531
฿212 832.42
Exchange
Huobi
December marked the beginning of a euphoric 345% spike in BSV's price, before a sharp retracement to a weekly close with a 178% gain in January.
It comes as no surprise that consolidation and distribution have followed around the cluster of weekly levels near 0.028. The price is currently forming a bullish pennant - although the height of the impulsive flagpole brings its legitimacy into question.
In the short term, traders may wish to enter along the bottom of the pennant between the pivot and the weekly levels. This region gives a clearly defined risk-reward trade when targeting the confluence of the pattern top and daily level around 0.034.
Bears expecting the pattern to break downward - perhaps caused by "selling the news" after the hard fork - could enter on a decisive break of the pattern's lower boundary and target probable support at the daily orderblock around 0.02.
---
Price
$0.017692 (-2.27 %)
฿0.00000191 (-0.49 %)
Market Cap
$9 499 092
฿1 024.41
Volume (24h)
$286 730
฿30.92
Exchange
Huobi
Like BSV, DAPP has also experienced excellent gains during Q1, with the price surging over 142% within a couple of weeks.
A retracement has followed. The price retreated to the weekly level, previous R2, and current pivot around 0.0000016 as it tests this area for support.
A hidden bullish divergence may be forming on the RSI. If this plays out, bulls may be about to push the price upward - perhaps expecting positive news from Wednesday's AMA. The daily orderblock around 0.00000195 provides a reasonable target.
Otherwise, if bears break through the current support, the price could reach as low as the untested daily orderblock and S1 support around 0.00000098.
---
Price
$77.36 (4.07 %)
฿0.00834241 (5.21 %)
Market Cap
$1 348 190 269
฿145 393.25
Volume (24h)
$126 697 914
฿13 663.52
Exchange
Huobi
XMR has also enjoyed a healthy bullish trend during January, with bottom-buyers experiencing a modest 34% gain as the price broke through a significant monthly level.
This monthly level around 0.00748 gave support during a brief retest last week, encouraging bulls to push upward while creating a bullish TK cross on the Ichimoku cloud.
The first probable resistance is just above at the top of last summer's resistance marked by a weekly orderblock and R1 resistance around 0.008446. Could bulls break through this level, helped by the hype from Binance's addition of XMR/USDT futures today)?
A breakthrough could give excellent returns for buyers in the current area, with considerable room to climb to the next resistance around the weekly level at 0.009387 or beyond to the daily and weekly orderblocks around 0.010714.
3 coins to keep an eye on 👀