News
20 11月 2020
What is Ethereum 2.0?
Ethereum was birthed out of the idea that blockchains could power more than just decentralized money. Blockchains could, more expansively, power an entire decentralized economy.
Seven years after this idea was conceived and five years after going live, Ethereum hosts tens of thousands of applications, over $100 billion in assets, and will settle nearly $1 trillion transactions in 2020. It underpins a burgeoning decentralized financial system as well as the majority of all stablecoin activity.
But with Ethereum's resounding success has come a problem: it is only capable of handing a mere 15 transactions per second. Under its current architecture, it is unable to scale as the world's decentralized financial infrastructure.
Enter Ethereum 2.0
Ethereum 2.0 is a major network upgrade, years in the making, that will increase Ethereum's scalability, security, and energy efficiency without compromising on accessibility or decentralization.
It is also a major upgrade to Ethereum's native asset: ETH. Ethereum 2.0 will transform ETH as an asset, providing it with attributes of each of the three asset superclasses: 1. Capital Assets 2. Commodities 3. Stores of Value ETH 2.0 will also fundamentally alter Ethereum's monetary policy, potentially reducing its annual inflation rate to well below 1%.
When is this happening?
As Vitalik said in a recent AMA, Ethereum is going to be an ecosystem under rapid transformation for the next ~2 years.
While that transition is already underway, it will kick into high gear once 16,384 validators stake a minimum 32 ETH to a deposit contact tied to Ethereum's new Proof of Stake chain. This will trigger the launch of Phase 0 and the Beacon Chain; the first major step towards the transition to Proof-of-Stake, and eventually sharding.
In our upcoming report, Wilson Withiam and Ryan Watkins of the Messari research team outline the philosophy behind ETH 2.0, its multi-year road to implementation, the implications for users, investors, builders, and researchers, as well as the impact for ETH. Plus, commentary from eth2 infrastructure pioneer, Bison Trails.
Register here to receive the report as soon as it's ready.
Register here for our live ETH 2.0 event on December 2nd, featuring the teams and developers making ETH 2.0 a reality.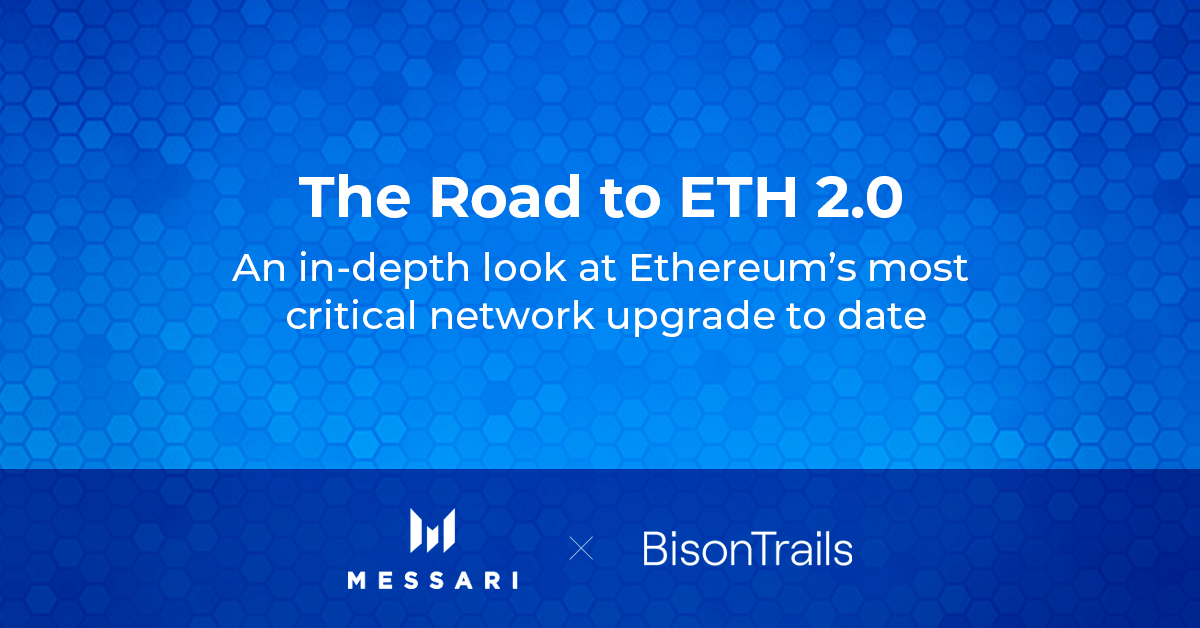 3 coins to keep an eye on 👀
Subscribe to receive a weekly selection of 3 coins to watch closely, based on upcoming events and technical analysis.