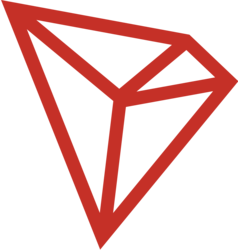 TRON (TRX)
Tope del mercado
$4 897 437 482
฿291 517.00
Volumen (24h)
$253 260 787
฿15 071.05
Suministro
92 104 429 644 (Max)
92 104 422 656 (Disponible)
Gestione los eventos relacionados con TRON
TRON es una plataforma de datos de entretenimiento. La plataforma permite a los creadores de contenido crear activos digitales libremente movibles. Mediante el uso de la tecnología blockchain y el almacenamiento distribuido, TRON pretende ser completamente descentralizado.
No hay eventos próximos para esta moneda.
No hay eventos pasados para esta moneda.
3 coins to keep an eye on 👀
Subscribe to receive a weekly selection of 3 coins to watch closely, based on upcoming events and technical analysis.