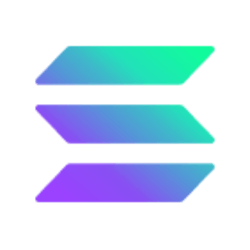 Solana (SOL)
Tope del mercado
$4 974 309 710
฿296 080.50
Volumen (24h)
$303 256 450
฿18 046.16
Suministro
535 572 447 (Max)
364 531 340 (Disponible)
Gestione los eventos relacionados con Solana
Fundado por antiguos ingenieros de Qualcomm, Intel y Dropbox a fines de 2017, Solana es un protocolo de prueba de participación delegada de cadena única cuyo objetivo es brindar escalabilidad sin sacrificar la descentralización o la seguridad.
No hay eventos próximos para esta moneda.
No hay eventos pasados para esta moneda.
3 coins to keep an eye on 👀
Subscribe to receive a weekly selection of 3 coins to watch closely, based on upcoming events and technical analysis.