News
23 June 2020
Zilliqa staking goes live with support from Kucoin and, before long, Binance
Last week, Zilliqa's new staking contract started accepting its first ZIL deposits through crypto exchange Kucoin. Zilliqa still primarily relies on a hybrid Proof-of-Work (PoW) and pBFT consensus layer to validate transactions. But the new staking mechanism allows Seed Node operators, essentially second-layer lookup nodes that keep miners in check, to share a portion of their block rewards (5% of each block) with delegate stakers.
Zilliqa also announced that Binance has signed on as a staking partner. According to its website, Binance plans to open ZIL staking deposits on Jun. 25.
Why it matters: - Staking continues to rise in prominence. In short, everybody is doing it. Proof-of-Stake has quickly become the preferred consensus mechanism among new networks. But the crazy isn't confined to layer-1 platforms. Multiple DeFi projects adopted staking models as part of their tokenomics revolution. As more projects join the staking revolution, the market capitalization of staking networks and the total value locked in staking should continue on its upward trajectory.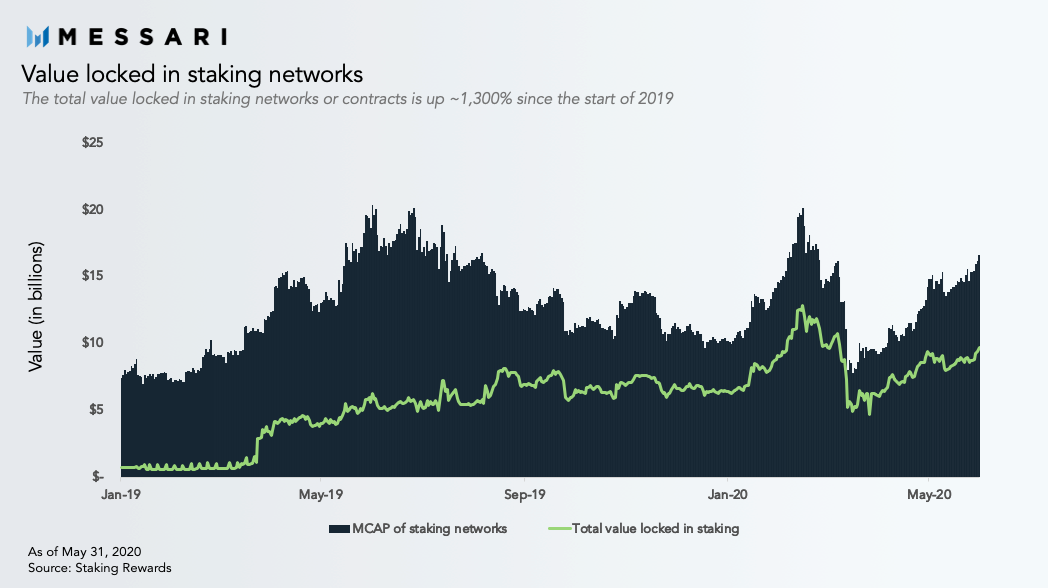 Zilliqa's staking launch with Kucoin is just the first phase of a multistage roll out for ZIP-3. While later stages will aim to introduce non-custodial delegation features, this initial phase only allows Seed Node operators to deposit ZIL into the staking contract. Therefore, for the time being, prospective ZIL stakers must go directly through an exchange to take part in Zilliqa's latest feature.
3 coins to keep an eye on 👀
Subscribe to receive a weekly selection of 3 coins to watch closely, based on upcoming events and technical analysis.