News
20 May 2020
Uniswap launches V2 on mainnet
Uniswap, a leading decentralized exchange, announced it has deployed the long-awaited second version of the protocol to mainnet. V2 includes a number of technical improvements including ERC20/ERC20 swaps, enhanced price oracles, adjustable protocol fees, and flash swaps. The team has set up a migration portal to move liquidity from v1 to v2 as well as an updated interface to get started with the new version which already has $5 million in liquidity and $1.3 million in trading volume over the last 24 hours.
Why it matters - The protocol fee is the one upgrade that will not have an immediate impact as it is set to zero and won't change for the foreseeable future. However, it has significant ramifications for the sustainability of the protocol as it provides a means for longer-term funding. It also hints at a decentralized governance process in the future that could include the introduction of a token to facilitate these changes similar to Compound's recently launched governance token. - V2 provides a number of upgrades that enhance the user experience and should grow the total liquidity and volume of one of the leading decentralized exchanges. This comes at a time when a number of other DEXs have major protocol upgrades including Kyber's Katalyst and IDEX 2.0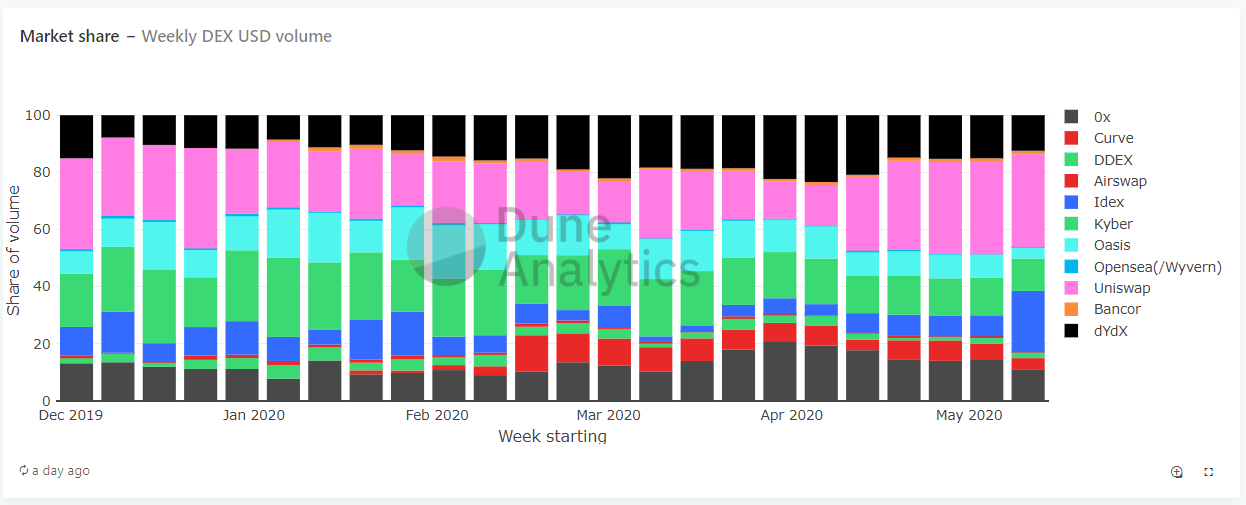 3 coins to keep an eye on 👀
Subscribe to receive a weekly selection of 3 coins to watch closely, based on upcoming events and technical analysis.