News
31 Jul 2022
SW DAO - Tokenization of Trading Strategies The Future of Investment Products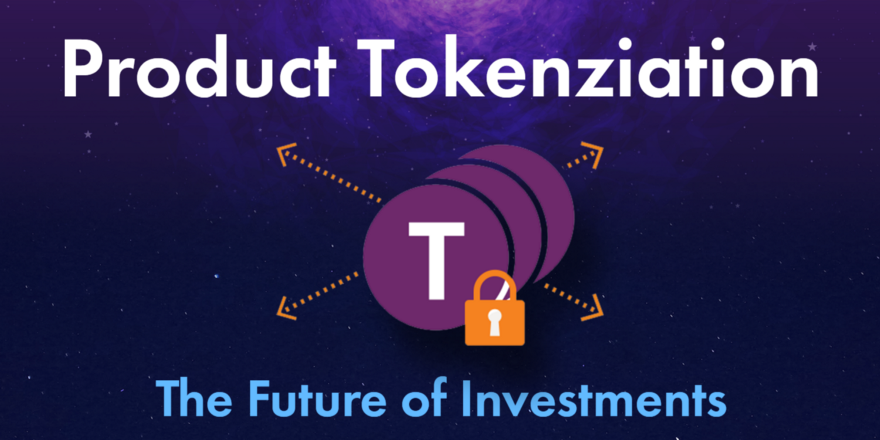 In a world where traditional investment products are becoming increasingly opaque, tokenization is seen as a way to bring transparency and trust back into the equation. The tokenization of trading strategies is the next step in the evolution of investment products.
By tokenizing a strategy, you create a transparent and verifiable product. Investors can independently confirm that the product is doing what they thought it would do. At SW DAO, we offer a variety of tokenized investment products powered by SetProtocol. Our automated strategies give investors total custody of their assets at all times.
What is Tokenization?
Tokenization is a process that uses blockchain technology to make it easier to trade and secure assets. It can be stored on a blockchain and traded like any other token by tokenizing an asset. This makes it easier to transfer ownership of the asset and also makes it more secure, as the blockchain protects the asset.
Tokenized investments are becoming increasingly popular, as it offers many benefits over traditional investing. For example, tokenized investments are often more liquid, as buying and selling tokens is more accessible than buying and selling traditional assets. Tokenization also offers greater transparency, as all transactions are recorded on the blockchain. This can help to prevent fraud and manipulation, as well as provide a clear audit trail. Finally, tokenization can help reduce costs, as no middlemen are involved in the process.
Tokenization is an exciting new development in the world of investing and will have a significant impact in the years to come.
The Future of Automated Investing
There are two main types of products available on the market today: those that rely on third-party custodians and those that utilize on-chain transactions. Both have pros and cons, but increasingly, investors are gravitating towards products that offer more transparency and security by keeping all transactions on the blockchain.
With custodial products, investors must trust that the third party will manage their assets responsibly and safeguard them from theft or loss. On-chain solutions eliminate this dependency by allowing users to maintain control of their funds. In addition, all trades are recorded on the blockchain, providing a complete audit trail that can be used to track assets and verify ownership.
Our company has had mixed results in the past when using automated, centralized investment products. Many investors prefer the security of having a single password and two-factor authentication (2FA), as well as the potential for customer support if anything goes wrong with their account.
However, the downside is that automated trading can be a different experience from one exchange to another. For example, when we track a strategy on FTX Exchange, the same strategy might be off by 20% or more in absolute terms when we port it over to Bitfinex.
Why We Tokenized
Tokenization has many benefits for both investors and issuers of structured products. For investors, the main benefit is that there is no minimum or maximum investment amount. This means more people can invest in these products, and there are no upfront fees as barriers to entry. For issuers, tokenization also opens up a larger pool of potential investors and can help reduce costs. Additionally, tokenization can help to speed up the process of issuing new products and make it easier to track and manage these products.
With our tokenized strategies, what you see is what you get; you never have to worry about the fee structure on your exchange or the liquidity depth of your personally chosen exchange. As a result, tokenized strategies offer investors a more consistent and transparent experience that eliminates many headaches associated with traditional retail-centric automated investment products.
The Benefits of Polygon and SetProtocol
At SW DAO, we believe that automated investing is the future. Using fast, secure, but inexpensive blockchains like Polygon, and battle-tested asset protocols like SetProcol, we can provide the same levels of products in tokenized form as on centralized platforms.
As long as the asset is available on a decentralized exchange like Sushiswap or Uniswap, we can trade and hold the underlying assets. This means we can take advantage of Inverse Tokens or Levered Tokens.
Using a webhook, our quant trading team can set up automated parameters for mean reversion, momentum-driven, or macro trend strategies without any human interference required. The only dependency is the time to execution from the webhook into a blockchain transaction.
With this infrastructure in place, we are confident that we can provide our clients with the best possible automated investing experience.
How Our Products Work
Our tokenized investment products are categorized into automated TokenSet products or discretionary tokenized pools.
Automated TokenSet products like Quantum Momentum or Macro Trend have their strategies hosted in-house on servers that relay via webhook the function we need to call within the TokenSet product to the Polygon network. This could be a buy or sell, and what asset and quantity this trade is to occur by. As long as the Polygon network is operating correctly, we can execute trades faster than our previous centralized algorithmic provider, StackedInvest could.
If the products fall into the latter category, we pool the assets deposited and then discretionarily move them into the strategies underlying the product, such as from the pool of assets into yield farms with insurance.
When you invest in our products, the value of your investment will rise and fall along with the underlying assets. This means that if the assets in the product increase in value, your investment will also increase in value; however, if the assets decrease in value, your investment will also decrease. Remembering this when redeeming your investment is essential, as you will withdraw a portion of the underlying assets. This could result in a loss or gain depending on the current market conditions.
An Industry Under Development
The DeFi industry is still very young, only gaining significant traction in 2020. With that comes many of the problems in a nascent industry, including the lack of novel structured investment products such as tokenized options, fixed income products, fiat integration, and thin liquidity on some significant products.
However, based on our discussion with many leading institutional financial service providers like Paradigm and Hashflow, this seems to be a pain point that will be reduced over the coming two years, opening up the floodgates for institutional offerings and providing a solid backbone for industry growth via actual use cases. This increased industry activity will help legitimize the industry and attract a new wave of users and use cases beyond market speculation.
Until the regulatory bodies of developed nations impose clear regulations, DeFi will continue to act in a legal gray area that may hinder the development timeline of the space.
While providing banking services to the unbanked has many users, the greater quantity in dollar terms is in developed nations. This is where the biggest potential growth lies, and we hope to see DeFi become a significant player in digital finance soon.
Two years from now, we expect the industry to be significantly expanded with a wider variety of offerings and provider types that will help drive the usage and adoption of decentralized finance protocols globally.
Limitations of Product Tokenization
As any experienced investor knows, some limitations can affect a company's ability to offer specific products. For SW DAO, these limitations include decentralized exchange liquidity and the constraints or lack thereof of high leverage or inverse ability. While Optimism SetProcotol has Perpetual Protocol integrated, it doesn't have the capabilities we need to offer better structured products.
Without the ability to trade tokenized options, we can't make complex structured products with synthetic exposure to trades we would like to take.
Finally, DeFi is a rather complex onboarding process requiring advanced technical knowledge — an issue that must be solved for the world to use our products.
The current limitations of Decentralized Finance are not ideal, but the industry is growing rapidly. New solutions are constantly being developed to address the existing pain points.
We are confident that these limitations will eventually be solved with the influx of talent and funding into the DeFi space. In the meantime, traditional retail and institutional players can still benefit from the many advantages DeFi offers.
About SW DAO
At SW DAO, we believe that every investor type has an investment product. That's why we offer various options, from high risk/high reward Quantum Momentum products to slow and steady Yield Farming funds. We want our investors to be able to find the right fit for their individual needs.
As we build out our baseline of products, we will create an automated overlay that constructs and manages portfolio suites. This will allow investors to exploit market outperformance while diversifying their holdings. By offering this level of customization and flexibility, we believe that SW DAO can be a valuable partner for any investor looking to achieve their financial goals.
(Sponsored Article)
3 coins to keep an eye on 👀
Subscribe to receive a weekly selection of 3 coins to watch closely, based on upcoming events and technical analysis.