News
20 October 2020
Q3 2020 Web3 Review: NFTs Surge While The Foundation for Community Tokens is Paved
Use the offer code NFTQ3 for a free month of Messari Pro!
In the world of Web3, Q3 was defined by the growth of non-fungible tokens (NFTs) and the rise of community tokens.
Cumulative lifetime NFT sales volume exceeded $130million. This was sparked by the various implementations of NFT liquidity mining and renewed interest in digital ownership.
Alongside the rise of NFTs, the top community tokens - which are tokens issued by an individual or group - surged to a combined fully diluted market capitalization of over $150 million with no signs of slowing down.
Our Q3 Web 3 Review breaks down and reviews what NFTs and community tokens will have to offer going forward.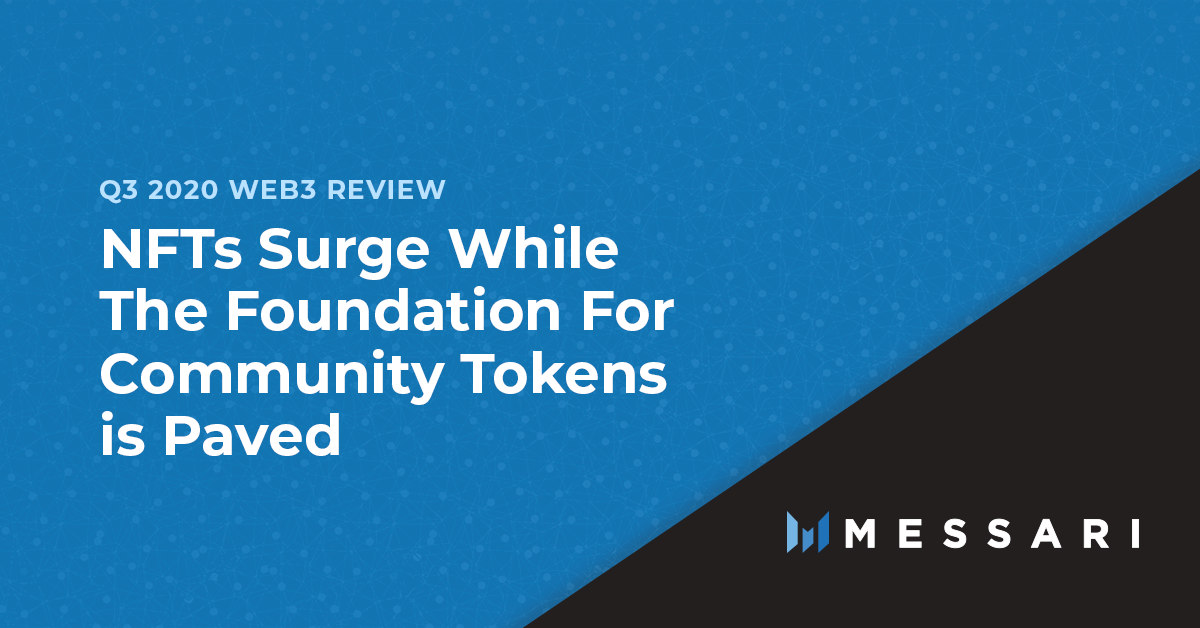 3 coins to keep an eye on 👀
Subscribe to receive a weekly selection of 3 coins to watch closely, based on upcoming events and technical analysis.