News
28 Jul 2020
OpenSea surpasses 20,000 users, unofficially claims the title: "The Uniswap of NFTs"
This month the popular NFT marketplace, OpenSea crossed 20,000 total users since it first launched in June 2018.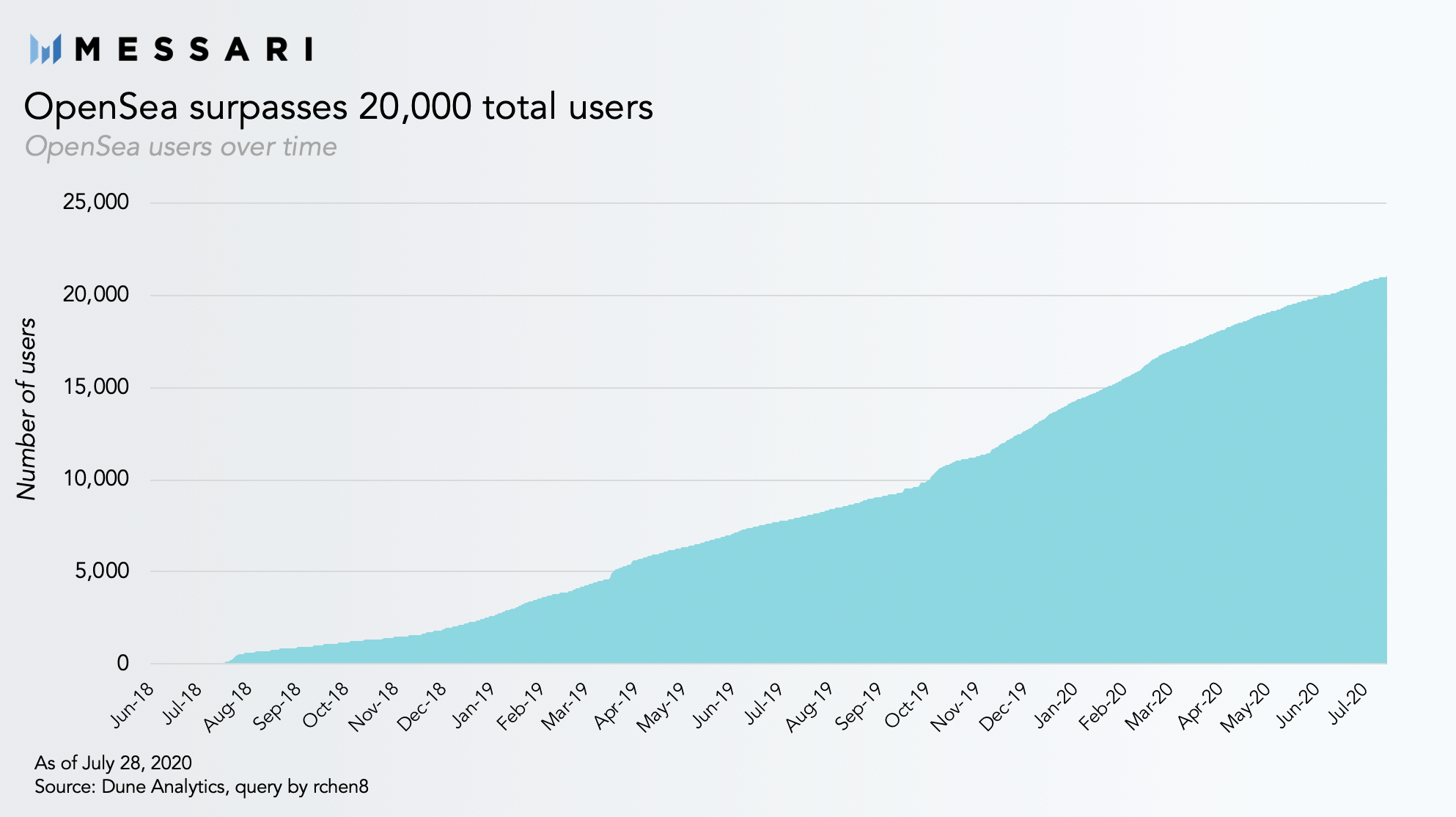 OpenSea has become the go-to website for auctioning rare crypto or token-based assets. The platform currently lists over 10 million assets across 300 types broken down into the following categories: - Domain Names - Virtual Worlds - Art - Trading Cards - Collectibles - Sports - Utility/Misc The Uniswap of NFTs and crypto collectibles
DeFi has Uniswap. NFTs have OpenSea.
OpenSea has played an important role in the rise of blockchain games, by helping provide liquidity and accessibility for assets. The platform trading volume has 20x since it first launched with a peak volume reaching just over $1.8 million in October 2019.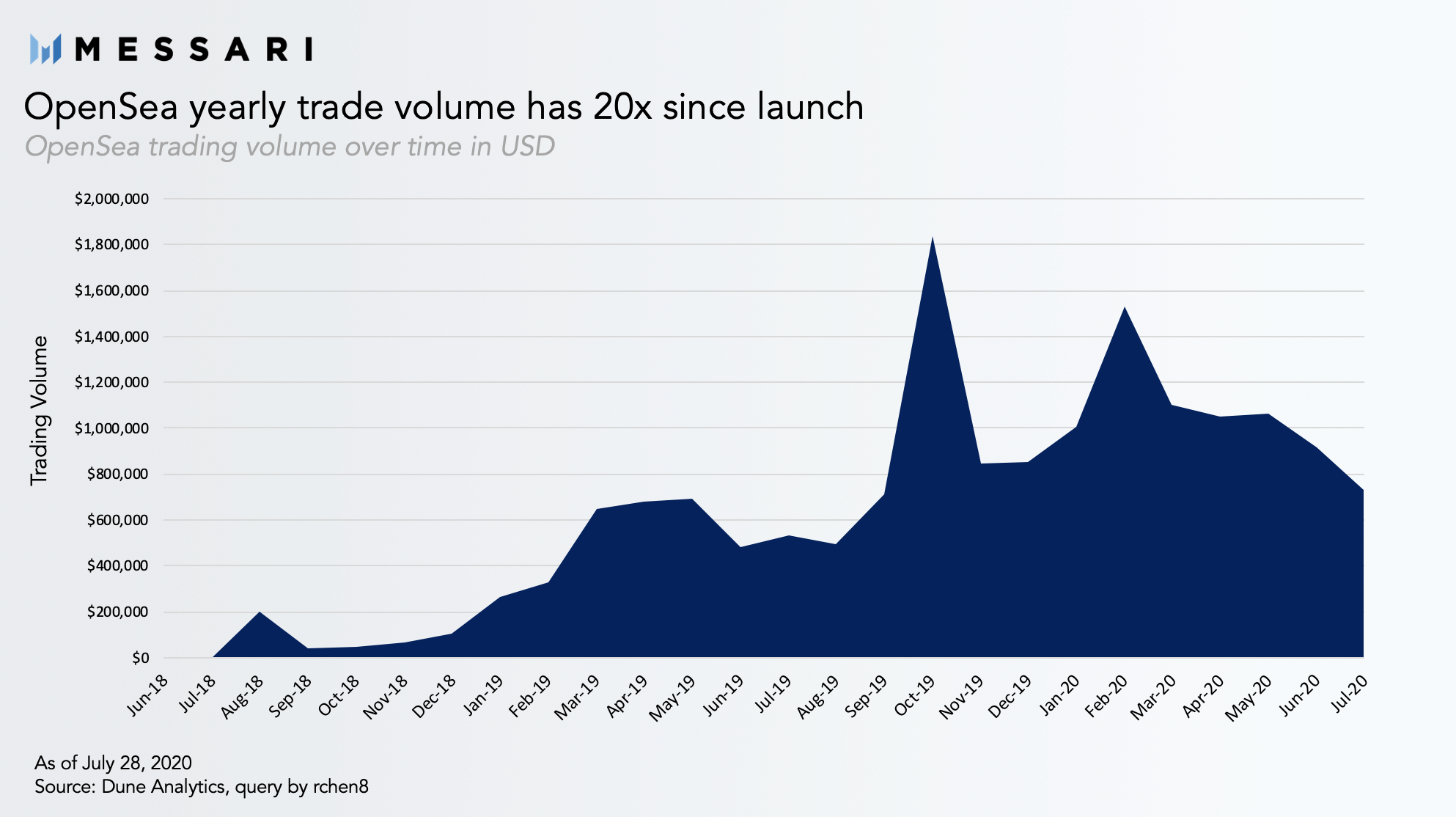 Since January 2018, OpenSea reports 70,000 ETH of trading volume has passed through OpenSea smart contracts. This year, OpenSea has averaged over $1 million in monthly trading volume and is on track to pass last year's trade volume this August.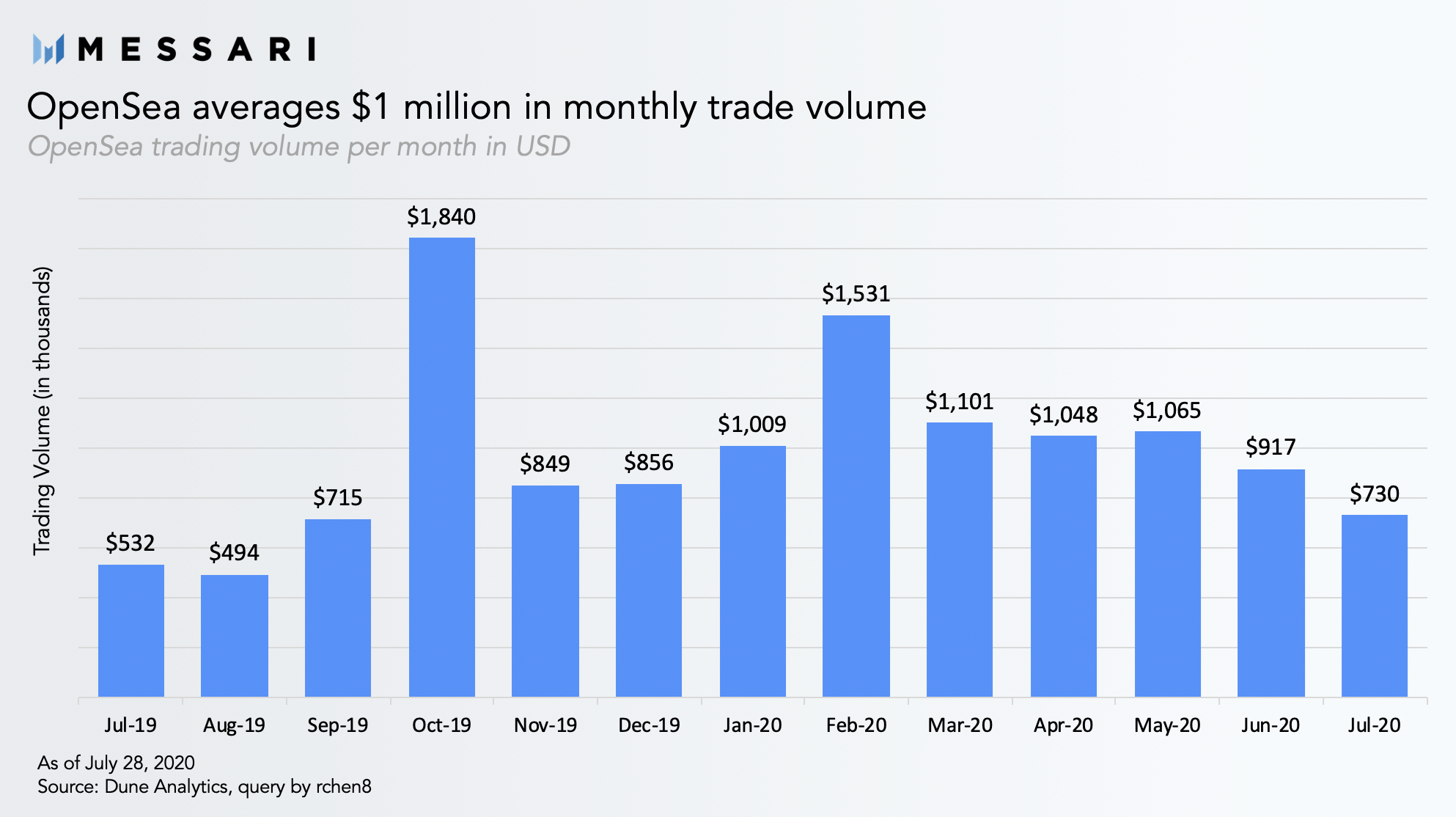 If OpenSea has as good a fourth quarter as last year, the marketplace's yearly trading volume will grow by at least 25%.
NFTs in the form of crypto-collectibles, gaming assets, trading cards, and other categories are prized for growth. Similarly to startups, most NFTs and cryptoassets will likely fail to gain meaningful adoption.
However, there will be a select few NFTs – whether in sports or blockchain-based games – that provide venture scale returns for those who get in early enough. People often say follow the money. When it comes to NFTs, follow the volume and find the NFTs with real community adoption. Those that possess both strong communities and steady volume will be primed for rapid growth.
3 coins to keep an eye on 👀
Subscribe to receive a weekly selection of 3 coins to watch closely, based on upcoming events and technical analysis.