News
06 July 2020
Coinbase Custody will support Cardano staking later this year
At Cardano's Virtual Summit last week, development firm IOHK (Input-Output Hong Kong) announced it had partnered with Coinbase Custody. The exchange's custody arm agreed to support ADA storage and staking later this year. IOHK expects Cardano's Proof-of-Stake (PoS) protocol, called Shelley, to launch by the end of July, with inflation rewards arriving in mid-August.
ADA is up 180% over the last 90 days. The appreciation could be the result of pent up demand for Shelley's launch and ADA staking.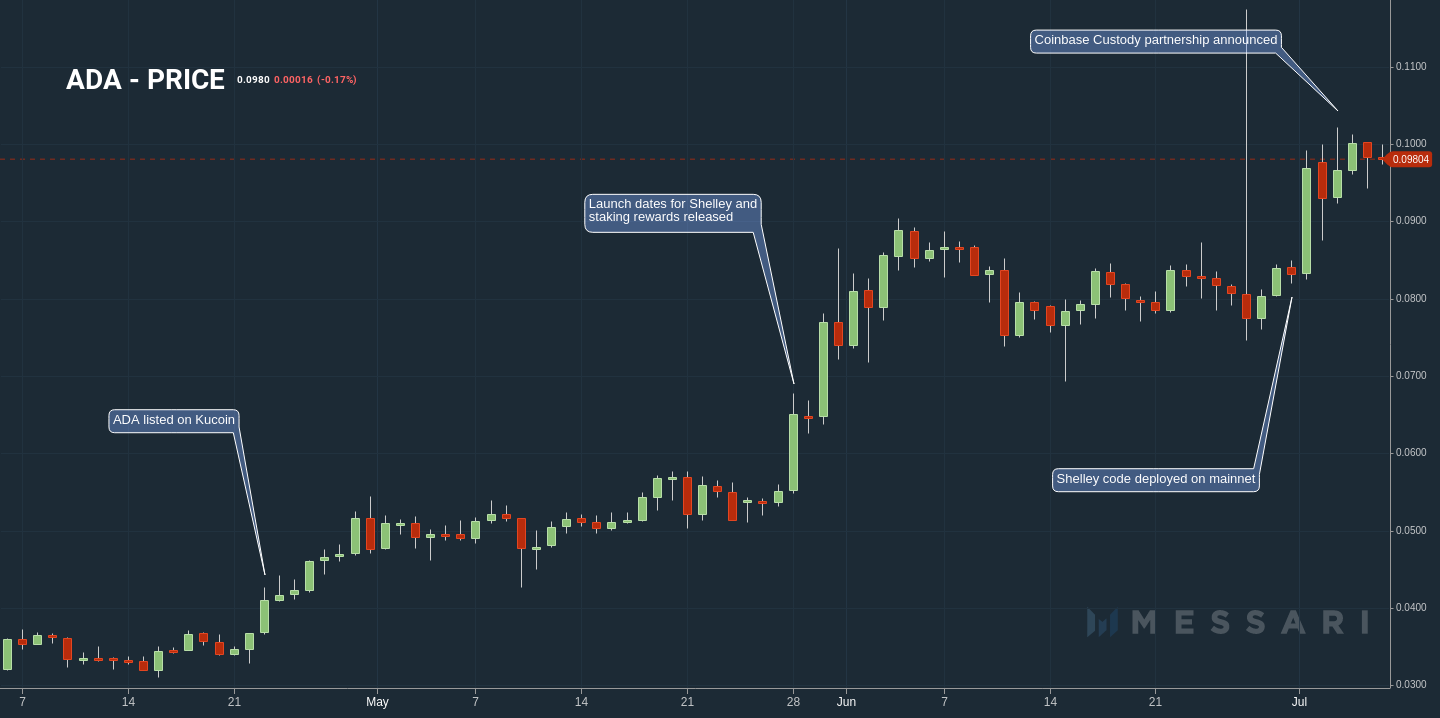 Source: Messari Portal
Why it matters: - Coinbase Custody support may foreshadow a listing Coinbase's retail exchange, which is the most popular crypto on-ramp in the U.S. The partnership, therefore, allows Cardano to increase its exposure, especially within the U.S. market. - It's hard to ignore how Tezos' price reacted last year to a flurry of exchanges announcing support for XTZ staking rewards. Cardano could be in a similar position this year. Like Tezos, Cardano sports an active community, support from a well-funded foundation and development team, and similar network characteristics (from a high-level perspective). However, while staking is effective at bootstrapping participation, it cannot continue to drive network value if demand for the token outside of staking remains limited.
3 coins to keep an eye on 👀
Subscribe to receive a weekly selection of 3 coins to watch closely, based on upcoming events and technical analysis.