News
10 April 2020
Block.one plans to start using its EOS fortune to vote for block producers
Block.one, the firm that launched the EOS blockchain, has announced plans to start putting its 100 million EOS holdings to use next month by actively staking and voting on the network. Up until this point, the company has remained neutral regarding which network participants get voted into the coveted top 21 block producers, who earn the lion's share of inflation rewards. The announcement comes a few months after Block.one signaled interest in voting for upgrade proposals as part of EOS's on-chain governance system.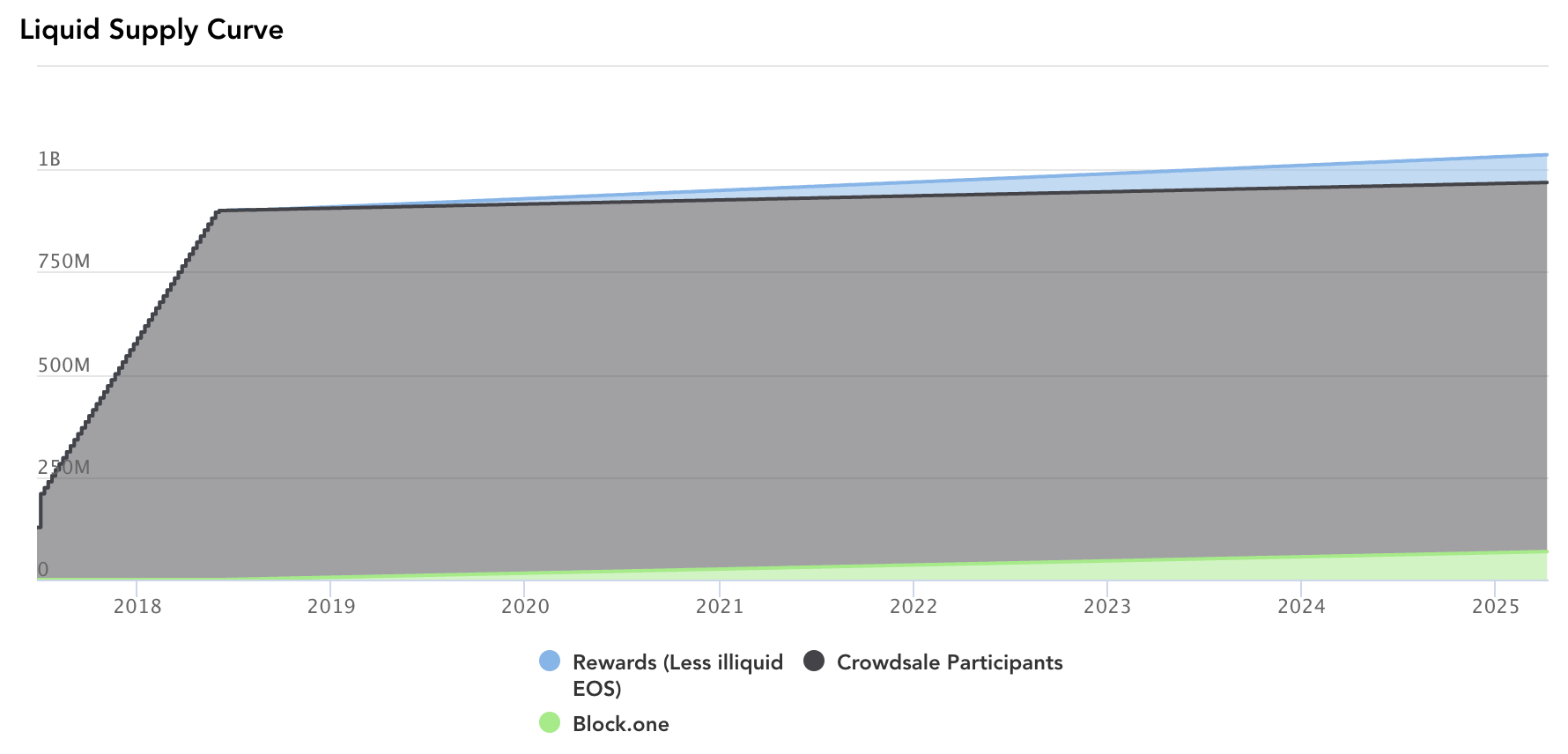 EOS liquid supply curve
Why it matters: - Block.one is making a concerted effort to become more actively engaged with EOS developments. While not necessarily a bad thing, its massive token holdings could enable the company to significantly influence the block producer rankings and direction of upgrade proposals. The move will also allow Block.one to start claiming a percentage of block rewards (some block producers payout a portion of their rewards to delegators) to limit the dilutive impact of network inflation. - The firm did not reveal how many tokens its plans to stake. Block.one holds the rights to 100 million EOS (~9.5% of total supply and decreasing), but only a little over 18 million have fully vested. If the company ends up staking its entire token allocation, it will hold the most voting power on the EOS network.
3 coins to keep an eye on 👀
Subscribe to receive a weekly selection of 3 coins to watch closely, based on upcoming events and technical analysis.