News
05 Feb 2023
A16z votes against proposal to deploy latest Uniswap iteration on BNB Chain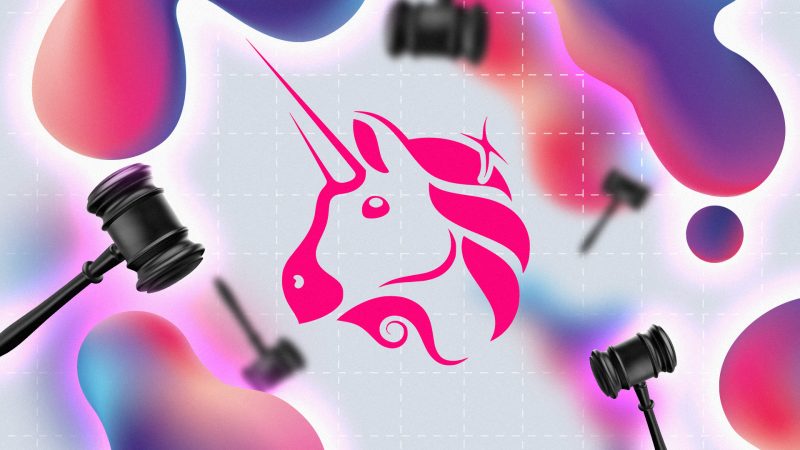 A proposal to deploy the latest version of decentralized exchange Uniswap on the BNB Chain passed an early temperature check, and a full governance vote on the Uniswap DAO is bringing the heavy hitters out to bat.
OxPlasma Labs put forward the proposal to deploy Uniswap V3 on BNB Chain, using the Wormhole bridge for the deployment. A16z put its considerable UNI holdings to use by voting against it. The VC firm has significant skin in the game, as does Jump Crypto — pitting two of the space's most active VCs against each another. Voting will conclude on Feb. 10. 
Andreessen Horowitz's crypto arm, a16z, backs LayerZero as a bridge, while Jump is invested in Wormhole. A16z could not vote in last week's temperature check, but partners noted their intention to back LayerZero.
"To be totally unambiguous, we at a16z would have voted 15 million tokens toward LayerZero if we were technically able to. And we will be able in future Snapshot votes," Eddie Lazzarin, partner at a16z, wrote in a forum post.
The fund could not participate in the temperature check due to the custodial set-up of its tokens, a source with knowledge of the process told The Block.
While the debate about these bridges is partly about security  — cross-chain bridges have been the target of numerous attacks, including last year's $325 million attack on Wormhole — the fact that two massive VC firms will vote in favor of their own portfolio companies also played a significant role. 
Wormhole proponents were hoping to avoid this scenario, with one person close to the project telling The Block: "If a16z goes against community vote and tries to tank it, I'd be shocked. That would be truly abhorrent, and I don't think they would go that far."
© 2023 The Block Crypto, Inc. All Rights Reserved. This article is provided for informational purposes only. It is not offered or intended to be used as legal, tax, investment, financial, or other advice.
3 coins to keep an eye on 👀
Subscribe to receive a weekly selection of 3 coins to watch closely, based on upcoming events and technical analysis.