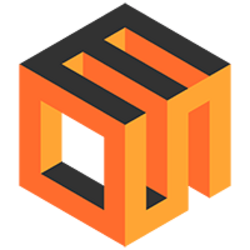 EOS (EOS)
$2.52
(

-2.65 %

)
View coin
|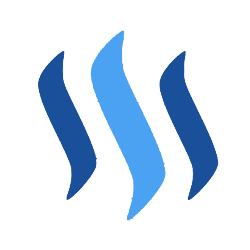 Steem (STEEM)
$0.153535
(

-1.93 %

)
View coin
|
High Performance Blockchain (HPB)
$0.110784
(

-2.95 %

)
View coin
Newsletter
24 September 2018
3 coins to keep an eye on | Issue #9
---
On Wednesday, Bitfinex - one of the largest crypto exchanges - will unveil the beta version of EOSfinex at the Blockchain Live Conference in London. This is an exchange built on EOS. This exposure is likely to gain significant interest from investors and bodes well for the future of EOS.
Meanwhile, since mid-August EOS has been ranging under a long-term demand trendline which was recently broken. An attempted breakout in the last week of August exhausted interested buyers, but higher lows were set not long after when they stepped back in at more reasonable prices.
It's possible that larger buyers are accumulating EOS around this level and absorbing shares being sold by investors discouraged by the trendline break.
The chart also shows an ascending broadening formation pattern forming. While not the best pattern to trade, this pattern is slightly more likely to break upward. An ascending triangle also appears to be forming during the last several weeks, which further strengthens the bullish case.
Below the formation is some support from the TD Sequential indicator, which printed a TD9 near the most recent low - often signaling at least short-term trend reversal and providing resistance or support.
Additionally, the RSI is painting an ascending triangle under a long-term RSI resistance - a bullish sign. RSI patterns can often provide clues to bullish or bearish action not immediately visible in the chart's candlesticks.
Price breaking the ascending broadening formation's most recent high - which would also be an ascending triangle breakout - would provide an opportunity for breakout traders to go long and take some profits at the resistance zones just above.
---
Price
0.858163 USD (-5.14 %)
0.00012963 BTC (-2.80 %)
Market Cap
238 314 300 USD
36 000.00 BTC
Volume (24h)
2 523 440 USD
381.19 BTC
Trade
Binance
On Tuesday, STEEM will undergo the Velocity Hardfork, which brings a number of improvements. Hardforks sometimes generate significant interest from prospective investors, since they often fix (or occasionally, introduce) issues which had previously discouraged otherwise potential investors.
In mid-August, STEEM broke through its downtrend line and began ranging sideways. A sudden drop occurred last week, which could have been a "spring" to shake out the last investors clinging to their shares before a trend reversal.
Rising volume, along with bullish price action shows that a large player, or group of players, have entered the market. Steadily climbing price, with small-bodied candles sprouting wicks, shows that supply appears to be becoming relentlessly absorbed. Once - and if - the excess supply is absorbed, price should climb very quickly.
Price has just entered a bearish orderblock from which the last impulse down began. Two wicks through this orderblock indicate that it may not hold for long. A breakout of price through this level, possibly catalyzed by the hardfork, offers a decent move upwards to the next resistance for shorter-term traders looking for longs this week.
---
Today, HPB's mainnet launches. This is a significant event which can help encourage new investors by demonstrating that a project is alive and progressing toward an actual use case, and not just a theoretical project or scam.
Like many coins, HPB began to show signs of a bottom in mid-August. The last lower low was set, and since then the price has set a higher low - a bullish sign. Price recently set a higher high, suggesting that a new bullish trend may be forming, although it was rejected sharply by the MA60.
However, underneath this rejection, the MA10 finally crossed the MA30, which points to a bullish shift in trend and is interpreted by some as an entry signal.
This week is likely to see an attempted cross of the MA5, MA10, and MA30 over the MA60 which previously held down the price. A successful crossover of these shorter-term moving average s provides a bullish signal to many longer-term traders or investors looking to enter HPB.
The next significant orderblock lies far enough above to provide some opportunities for traders of varying systems to enter at a reasonable risk-to-reward ratio.
3 coins to keep an eye on 👀
Subscribe to receive a weekly selection of 3 coins to watch closely, based on upcoming events and technical analysis.