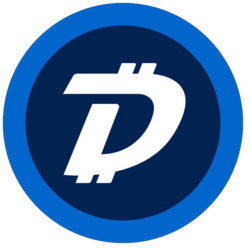 DigiByte (DGB)
$0.022422
(

3.97 %

)
View coin
|
Ontology (ONT)
$0.566677
(

2.36 %

)
View coin
|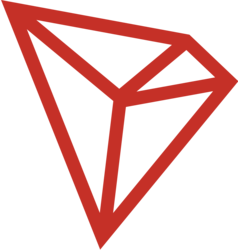 TRON (TRX)
$0.027249
(

0.74 %

)
View coin
Newsletter
06 July 2020
3 coins to keep an eye on | Issue #85
---
Price
$0.020101 (0.24 %)
฿0.00000219 (-0.98 %)
Market Cap
$267 653 216
฿29 136.32
Volume (24h)
$11 491 704
฿1 250.97
While most of the market crashed during March, DGB managed instead to explode 465% upwards by the beginning of May.
The ensuing retracement kicked off a multi-month consolidation period as the price gradually formed a bullish pennant between 0.00000142 and 0.00000294. There's no guarantee that the pennant will break up, although this scenario does have a higher probability than breaking down.
If the price continues to hold above the range mid around 0.0000022, a move up toward the short stops above the highs around 0.00000255 may be coming this week. This bullish move could be supported by Monday's listing on WazirX and Thursday's listing on LBank.
Otherwise, a move down toward monthly support and lower bullish pennant boundary might be coming, which could also give bulls a potential entry.
---
Price
$0.614352 (8.66 %)
฿0.00006688 (6.60 %)
Market Cap
$428 046 282
฿46 596.46
Volume (24h)
$154 173 660
฿16 783.11
ONT set the bottom of the current range during early March. In May, the price ran the lows of the range before briefly popping up to clear the highs below the 2020 yearly open level at 0.0000721.
The break above the highs failed to hold, but the price does seem to be finding support around the monthly level and range mid near 0.0000629.
This week, aggressive bulls could look to enter on a successful test of the recently broken swing high at 0.0000652 or wait for another move toward the range mid. With several bullish events scheduled for this week, some movement is to be expected.
On the other hand, bears might see this as a three-for-one opportunity to sell the news and drive the price down as they set up to run the range's lows. If the price closes and holds below the range mid, this scenario becomes more likely.
---
Price
$0.017494 (4.88 %)
฿0.00000190 (3.19 %)
Market Cap
$1 166 551 278
฿126 988.98
Volume (24h)
$832 459 946
฿90 620.31
Bulls who bought TRX after reading mid-June's newsletter enjoyed a 17% return to today - but the climb might not be over.
Today, the price broke above the most recent swing high near 0.00000192. If this level turns to support, then another move up toward the current resistance at 0.00000196 is likely to happen.
Resting short stops within reasonable reach for this week are between 0.00000215 and 0.00000198, providing bulls with a range of targets to choose from if entering around the range mid at 00000192 or yearly level at 0.00000185.
Bears anxious to unload their TRX after tomorrow's TRON 4.0 release could look for a quick move toward 0.00000168 or even lower to the long stops around 0.00000155.
3 coins to keep an eye on 👀
Subscribe to receive a weekly selection of 3 coins to watch closely, based on upcoming events and technical analysis.