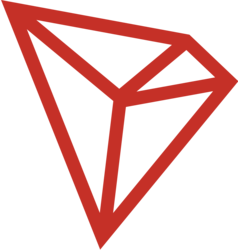 TRON (TRX)
$0.064201
(

0.39 %

)
View coin
|
Stellar (XLM)
$0.091312
(

-1.96 %

)
View coin
|
Zilliqa (ZIL)
$0.028677
(

-5.30 %

)
View coin
Newsletter
15 Jun 2020
3 coins to keep an eye on | Issue #82
---
Price
$0.015708 (-3.91 %)
฿0.00000170 (-1.89 %)
Market Cap
$1 047 432 120
฿113 282.90
Volume (24h)
$1 361 682 445
฿147 270.01
The price of TRX has been bouncing between 40% above and 20% below the 2020 yearly open, but might be gearing up for a move toward the top of the range.
Equal lows on a few daily candles down to 0.00000152 might prompt a sudden drop and stop run. However, the equal highs just above the middle of the current range that began in September 2019 also provide an enticing target in the opposite direction.
A break of these recent highs could lead to price climbing up to 0.00000215 or beyond. This move would position it for an attempt on the most recent top around 0.00000259 and up to the yearly level above.
On the other hand, bears could look for a quick dip into the lows - perhaps caused by a sell-off after Saturday's Resfinex listing. If the current support turns to resistance and the lows are broken, the price has considerable room to drop.
---
Price
$0.069123 (-4.83 %)
฿0.00000748 (-2.72 %)
Market Cap
$1 404 127 076
฿151 860.53
Volume (24h)
$485 312 635
฿52 488.01
XLM has remained relatively rangebound for the last year with resistance around the monthly level at 0.00000834 and support at the yearly level at 0.00000624.
Currently, the price is rapidly approaching a monthly level at 0.00000744, which was also resistance before the last breakout.
If this level triggers a bounce, possibly helped by the anticipation of Wednesday's Bitstamp listing, bulls can capitalize on quick move toward the stops around 0.0000078 and maybe up to the swing highs at 0.00000893 and 0.00000927.
Otherwise, bears can look for a move below the last series of lows toward the monthly level at 0.00000665, or as low as the yearly level at 0.00000624.
---
Price
$0.023439 (5.17 %)
฿0.00000253 (6.28 %)
Market Cap
$239 199 274
฿25 870.11
Volume (24h)
$151 314 389
฿16 365.10
It's been a euphoric Q2 for ZIL bulls as the price pumped almost 450% from its eight-month-long accumulation.
Buying into prolonged pumps is a risky strategy, but the current retracement might offer an entry to target the highs at 0.00000331, just above the monthly level at 0.00000324.
Equal lows at 0.00000229 and 0.00000214 make a tempting target for bears or entry points for bulls, with the swing high just below at 0.00000197 providing potential support if the current monthly level fails to hold.
However, bulls can hope Kucoin's support of ZIL staking this Thursday, as well as Tuesday's AMA, lends the strength needed to hold the current level before another move higher.
3 coins to keep an eye on 👀
Subscribe to receive a weekly selection of 3 coins to watch closely, based on upcoming events and technical analysis.