Cardano (ADA)
$0.397399
(

-0.42 %

)
View coin
|
Komodo (KMD)
$0.280373
(

0.54 %

)
View coin
|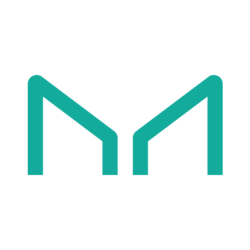 Maker (MKR)
$700.14
(

-0.63 %

)
View coin
Newsletter
08 Jun 2020
3 coins to keep an eye on | Issue #81
---
Price
$0.085678 (-0.71 %)
฿0.00000881 (-1.29 %)
Market Cap
$2 221 386 117
฿228 480.50
Volume (24h)
$271 224 813
฿27 896.81
On higher time frames, ADA has been in a downtrend since the beginning of 2018, but might be about to start a new leg up.
After bottoming between 0.000004 and 0.0000064, the last two weeks saw a substantial breakout through resistance. The price briefly halted at the first trouble area near 0.00000831 before pushing through to resistance at 0.00000911.
If the bullish momentum holds, aggressive traders might enter at 0.00000831. More cautious traders could wait for a pullback to 0.00000694 - or even as far as 0000064.
Bears could also target, or bulls could enter, on a close above the previous weekly low following a stop run of the low at 0.00000755. This sudden move could be prompted by "selling the news" from tomorrow's Crypto.com listing.
---
Price
$0.734552 (-3.08 %)
฿0.00007555 (-3.43 %)
Market Cap
$88 269 687
฿9 078.97
Volume (24h)
$4 682 567
฿481.63
It's been a wild ride in 2020 for KMD holders, with price oscillating in a range covering 100% from lows to highs.
Another push above the highs at 0.0000822 may be coming soon as the next leg begins, possibly reaching up to short stops as high as 0.0000947 if this move is particularly impulsive.
So far, the 0.786 Fibonacci retracement has held as support, allowing aggressive traders to enter. A less risky approach could be to join in the support between the yearly open at 0.0000690 and .618 Fibonacci retracement at 0.00007031 (if this is a local top).
Areas for bulls to target after a break of resistance at 0.0000775 are mostly above the weekly and monthly highs of the last move down, particularly 0.0000822 and 0.0000947. The upcoming ecosystem update could help prompt this move or help support hold during a retrace.
---
Price
$548.21 (9.19 %)
฿0.05638655 (7.61 %)
Market Cap
$551 271 636
฿56 701.00
Volume (24h)
$18 903 044
฿1 944.27
Despite being crushed during the March 2020 market crash - losing nearly 50% in a matter of days - MKR now seems to be bouncing back to retrace the move.
The end of May launched an impulse up through consolidation, which confirmed a flip of resistance to support around 0.0430. A quick stop run pushed the price up to start this week near the local high.
If the price breaks this high, it could push up to the yearly level at 0.06. This move makes an attempt at the highs between 0.0673 and 0.074 possible. This scenario is more likely if the yearly level confirms as support this week - possibly because of the Coinbase Pro Listing.
Otherwise, bears could target the most recent swing low around 0.0426. This move also gives bulls another entry opportunity if the price closes above the base of the last impulse at 0.0.0446.
3 coins to keep an eye on 👀
Subscribe to receive a weekly selection of 3 coins to watch closely, based on upcoming events and technical analysis.