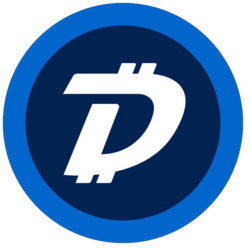 DigiByte (DGB)
$0.019783
(

-8.35 %

)
View coin
|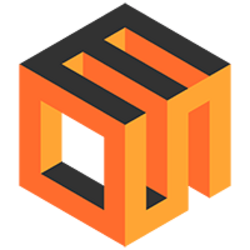 EOS (EOS)
$2.61
(

-1.80 %

)
View coin
|
IOST (IOST)
$0.004815
(

-3.47 %

)
View coin
Newsletter
27 January 2020
3 coins to keep an eye on | Issue #66
---
Price
$0.006320 (0.73 %)
฿0.00000072 (-2.06 %)
Market Cap
$80 623 314
฿9 178.83
Volume (24h)
$891 831
฿101.53
Exchange
Huobi
It's been an unfortunate year for DGB bulls as the price dropped over 84% - and more downside could be in the cards.
The weekly level around 0.00000077 offered some support at the end of October, but the bears broke through this level just at the end of December. This level, which accompanies the current daily pivot, has now flipped to resistance.
A daily orderblock around 0.00000071, which is just above the current S1 that provided some support at the beginning of January, could be the bull's last hope during what appears to be a retest of the support-to-resistance flip.
If this orderblock fails as support - made more probable by the Poloniex delisting on Thursday - then bears may want to enter, targeting the weekly level blow around 0.00000036.
---
Since mid-December, EOS bulls have been enjoying a bullish trend - already giving 42% returns at its peak. However, a make-or-break decision point may be coming in the next week.
Resistance at the daily orderblock around 0.0004636 halted the euphoric bullish onslaught, prompting a retracement to the weekly level at 0.0004029 - just below the current R1 resistance.
This level has held so far, and the bulls are positioning for a second attempt at the daily orderblock's resistance.
Optimistic bulls may want to enter along the current bullish trendline, spurred on by the exposure from the event at the US Capitol. On the other hand, weakness at resistance might encourage bears to join and target support around the R1 and daily orderblock near 0.0003862.
---
Price
$0.005766 (5.40 %)
฿0.00000066 (2.15 %)
Market Cap
$69 274 312
฿7 886.76
Volume (24h)
$30 325 080
฿3 452.46
Exchange
Huobi
Three months of ranging after a quick surge could be coming to an end as IOST accumulates under a pivotal region.
Bulls confirmed trendline created on January 8th at the S1 support during a third touch on the 25th. Decreasing volume during this several-day downtrend to the trendline test shows that the market is hesitant to support moves down.
If this bullish trendline and previous support fail to hold, probable support can be found at the current S2 and daily orderblock around 0.00000051.
Otherwise, bulls may want to enter in the current region along the trendline, riding any euphoria from the PHI node's GUILD project launch. A reasonable target lies around the current pivot and weekly orderblock at 0.00000073.
3 coins to keep an eye on 👀
Subscribe to receive a weekly selection of 3 coins to watch closely, based on upcoming events and technical analysis.