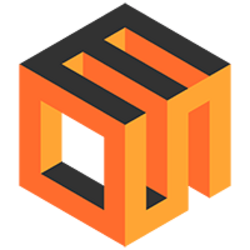 EOS (EOS)
$3.66
(

8.69 %

)
View coin
|
Komodo (KMD)
$0.627723
(

9.62 %

)
View coin
|
Horizen (ZEN)
$67.56
(

24.27 %

)
View coin
Newsletter
16 Dec 2019
3 coins to keep an eye on | Issue #60
---
EOS has steadily bled out since its highs in March. In early August, it found a consolidation range during early August with a lower bound near the weekly orderblock's EQ at 0.0003095 and an upper bound near the weekly orderblock's top around 0.0004036.
Recently, the price moved down toward the bottom of the range, setting the stage for short-term longs. A bullish trendline that began in late October held the price over the weekly orderblock's lower bound.
The price is consolidating between this trendline and a daily orderblock's bottom around 0.0003651. If pressure continues to build and breaks upward (possibly from Tuesday's Crypto.com listing), bulls may want to enter along the trendline and target the daily orderblock's base at 0.0003844 near the range top.
---
Price
$0.604019 (5.25 %)
฿0.00008434 (4.03 %)
Market Cap
$70 926 970
฿9 903.21
Volume (24h)
$2 541 285
฿354.83
Exchange
Binance
A rapid pump during the first week of November propelled KMD's price through the EQ of a weekly orderblock, setting a high at 0.0001285. Since then, the price has been drifting downward to the former range's resistance at 0.0000831.
If the current region - the former resistance - turns to support, then we could see another move upward. The price is consolidating between resistance at a daily orderblock's lower boundary at 0.0000835 and support at the daily orderblock's EQ around 0.0000777.
Consolidation below resistance is typically bullish, while consolidation above resistance suggests bearishness. This consolidation zone leaves us with no clear direction for the next move, although this consolidation is printing higher lows - suggesting a bullish ascending triangle.
If the price does break upward - possibly in response to the platform-wide update - bulls may want to target the daily orderblock at 0.0000983. On the other hand, a move down gives bears a target at the daily orderblock around 0.0000585.
---
Price
$6.38 (-3.15 %)
฿0.00089575 (-3.54 %)
Market Cap
$51 019 185
฿7 157.69
Volume (24h)
$1 114 281
฿156.34
Exchange
Binance
ZEN's nightmare plunge for the bulls transformed to a sharp reversal during September and October. This rounded bottom led to a massive retracement of over 180% with more room to run upward.
The price has continued trading over the Ichimoku cloud after a bullish TK cross in mid-October, which indicates continued strength in the bullish trend. Still, incoming resistance near the confluence of the daily orderblock's EQ and bottom of the weekly orderblock around 0.0012033 could mark the (temporary) end of this bull run.
However, this resistance is still far enough away that short-term traders might find a bullish opportunity for entry. Bulls looking to join the party could consider the daily orderblock just below the current price at 0.0008477 - or if this level breaks, further below at the overlap of weekly order blocks at 0.0007276.
This Thursday's Weekly Insider dev update could provide hints at the price's short-term direction - giving bulls clarity on which orderblock will give the best entry.
3 coins to keep an eye on 👀
Subscribe to receive a weekly selection of 3 coins to watch closely, based on upcoming events and technical analysis.