Lisk (LSK)
$1.13
(

0.96 %

)
View coin
|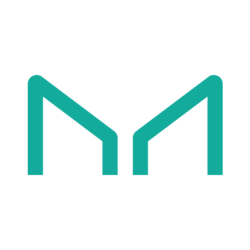 Maker (MKR)
$485.52
(

8.28 %

)
View coin
|
Neo (NEO)
$9.94
(

0.99 %

)
View coin
Newsletter
18 November 2019
3 coins to keep an eye on | Issue #56
---
Price
$0.828081 (4.07 %)
฿0.00009757 (5.11 %)
Market Cap
$100 655 558
฿11 859.43
Volume (24h)
$1 992 482
฿234.76
Exchange
Binance
Since April, LSK fans have been despairing as the price dropped early 84% before setting a bottom with a long lower wick at 0.0000771. Since then, a small but uncertain ray of hope is emerging.
During the last few weeks, the price climbed upward to rest the overlap of the daily orderblocks around 0.0000938. These held as resistance during the previous week. However, just below the current resistance is a daily orderblock around 0.0000887, which might provide support.
The short-term trend is mildly bullish, as evidenced by the Ichimoku cloud's recent bullish TK cross and the RSI holding a bullish value above 50. This trend combined with the Lisk.js event and Berlin meetup for startup industry network this Tuesday could help the potential support just below hold, offering hopeful bulls an entry.
---
Price
$655.25 (0.90 %)
฿0.07724440 (2.32 %)
Market Cap
$655 253 119
฿77 244.40
Volume (24h)
$5 415 262
฿638.38
Exchange
Binance
After dropping since March, a potential reversal for MKR is in the works. The wick at 0.037847 marked the lowest point of a curved bottom that has been trending upward since early September.
A brief drop below the bullish trendline in early November stayed above the Ichimoku cloud and reclaimed the trend. Bulls quickly bought up an attempt by bears to push the price below this trendline as the price touched support from daily and weekly orderblocks around 0.05989536 - creating a large lower wick on Bitfinex.
The price is approaching resistance at a weekly level around 0.08745384, with probable strong resistance hiding in the daily orderblock that this level contains. Still, bulls might wish to consider an entry in the current bull flag, especially in anticipation of the MCD launch today.
---
NEO has followed a similar pattern to MKR. A several-month downtrend reversed after a low point at 0.000828 with a violent bullish explosion.
This surge upward created a bullish TK cross on the Ichimoku cloud while also propelling price above the cloud - signaling a bullish short-term trend.
However, the price may have risen too rapidly for bulls to sustain. A potential c-clamp pattern is forming on the Ichimoku cloud as price bounces off resistance at the daily orderblock around 0.001496, which suggests that some retracement is incoming.
Bulls wanting to join the uptrend can look to the NEO Live event with Veronica Wange from SafePal this Thursday for fundamental inspiration, and may wish to enter the retracement around probable support at confluence of the Ichimoku cloud's kijun and the orderblock created by the last consolidation period around 0.001201.
3 coins to keep an eye on 👀