Centrality (CENNZ)
$0.072043
(

0.54 %

)
View coin
|
Crypto.com Coin (CRO)
$0.121059
(

-3.51 %

)
View coin
|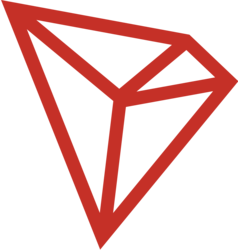 TRON (TRX)
$0.064202
(

-0.81 %

)
View coin
Newsletter
11 Nov 2019
3 coins to keep an eye on | Issue #55
---
Price
$0.136685 (0.03 %)
฿0.00001561 (2.00 %)
Market Cap
$145 397 416
฿16 600.20
Volume (24h)
$428 773
฿48.95
Exchange
Binance
CENNZ is a coin with a relatively docile chart for most of 2019 - until recently.
Currently, the price is challenging the level created by the weekly close of the last high in December 2018. Although accompanied by staggering volume, the price has so far failed to breach this critical level.
However, weekly orderblocks below the current region around 0.0000118 have so far provided support for the consolidation zone that is occurring after October's massive pump. The last week has seen a gradual climb into resistance, along with a bullish TK cross.
If the price fails to break this level, a sudden drop is likely. The supporting orderblock below could provide an entry for bulls, while bears may want to watch for a retest of the daily orderblock at 0.0000127. This Wednesday's AMA may provide some fuel for either bears or bulls, depending on what is discussed.
---
Price
$0.035483 (-0.04 %)
฿0.00000405 (1.94 %)
Market Cap
$411 054 527
฿46 930.59
Volume (24h)
$20 647 964
฿2 357.40
Exchange
Binance
CRO has been steadily ranging since late August after 2019's steep downtrend found a bottom near the previous lows at 0.00000362. Traders adept at playing the range have been profiting handsomely, although a change in dynamics may be coming.
Volatility has increased during the last two weeks and is accompanied by a surge in volume - indicating high market activity. Support at the weekly level at 0.00000368 held and marked the start of an ascending triangle toward the resistance at the daily orderblock around 0.00000415.
This orderblock has so far kept price viciously pinned down with long upper wicks, but the bullish TK cross suggests that another attempt at a breakthrough by the bulls may be coming shortly. The topics discussed at this Tuesday's Telegram AMA could give bulls a catalyst for another try at resistance.
---
Price
$0.019050 (-1.52 %)
฿0.00000217 (0.61 %)
Market Cap
$1 270 312 290
฿145 033.07
Volume (24h)
$1 062 768 241
฿121 337.52
Exchange
Binance
Since early September, TRX has been gradually trending upward toward overlying weekly orderblocks.
The first orderblock, with a lower bound at 0.00000215, is providing some resistance to the price as it struggles in a tight range to breakthrough. Fortunately for bulls, the daily orderblock with an upper bound at 0.00000204 and the kijun at 0.00000207 are both providing support.
Despite the resistance, the overall trend is bullish with a recent TK cross and the lagging span trading above both the price and the Ichimoku cloud. Friday's release of the Cross-chain Project only increases TRX's value and is likely to help propel price further upward.
3 coins to keep an eye on 👀
Subscribe to receive a weekly selection of 3 coins to watch closely, based on upcoming events and technical analysis.