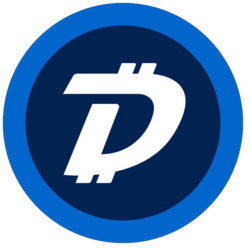 DigiByte (DGB)
$0.022422
(

3.97 %

)
View coin
|
Holo (HOT)
$0.000537
(

2.48 %

)
View coin
|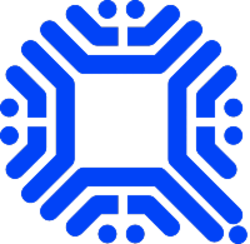 Qtum (QTUM)
$2.38
(

3.79 %

)
View coin
Newsletter
14 October 2019
3 coins to keep an eye on | Issue #51
---
Price
$0.008652 (0.09 %)
฿0.00000104 (0.59 %)
Market Cap
$107 059 089
฿12 839.00
Volume (24h)
$4 340 826
฿520.57
Exchange
Binance
After a short rally in March, DGB has steadily dropped near all-time lows around 0.00000077. Fortunately for bulls, this level provided support from August to late September as accumulation took place.
In late September, the price abruptly began climbing. The previous resistance near 0.0000009 broke, and this daily orderblock flipped into support from resistance. Currently, the bulls are struggling with a daily orderblock inside a weekly orderblock from July.
If a retrace does occur, the bottom of the weekly orderblock around 0.00000096 - 0.000001 could provide a long entry. We will see whether the BitMart listing tomorrow continues to push the price upward, or creates a drop providing this entry.
---
Price
$0.000808 (-0.81 %)
฿0.00000010 (-0.22 %)
Market Cap
$130 133 590
฿15 606.19
Volume (24h)
$8 279 215
฿992.88
Exchange
Binance
After an explosive 318% gain during January, HOT has also plummeted for the rest of 2019 to all-time lows. This downtrend might be about to change.
From late July to today, the price has been forming a curved bottom - possibly indicating a shift to a new uptrend. A daily orderblock from 0.0000001 to 0.00000012 provided resistance, but the price is aggressively wicking into this orderblock and tapping the weekly level just above. Consolidation just below resistance is typically a bullish sign.
By late October, the price should be touching the long-term downtrend with a chance of a breakthrough. The current price action suggests that more significant players are accumulating. This week's two AMAs may reveal some news that fuels bulls to kick off a new bullish trend.
---
Price
$1.81 (0.40 %)
฿0.00021664 (0.86 %)
Market Cap
$173 582 762
฿20 816.81
Volume (24h)
$144 980 207
฿17 386.67
Exchange
Binance
During 2019, QTUM has formed an enormous falling wedge - typically a bullish pattern that breaks upward. The aggressive downtrend is showing some signs of a bottom around 0.000187 as the price has held relatively stable during September.
Currently, bulls are testing resistance at the bottom of the weekly orderblock around 0.000217. Volume is beginning to drop off, suggesting that the sellers are becoming depleted as the bulls prepare to break the upper bound of the falling wedge.
The 2.0 hard fork this Wednesday could be the signal for bulls to push through the resistance and wedge's upper bound. A probable short term target is the daily orderblock above at 0.0002458, while an upwards breakthrough and retest of the weekly level provides an excellent entry point.
3 coins to keep an eye on 👀
Subscribe to receive a weekly selection of 3 coins to watch closely, based on upcoming events and technical analysis.