Theta Network (THETA)
$0.643035
(

9.48 %

)
View coin
|
QASH (QASH)
$0.038276
(

4.98 %

)
View coin
|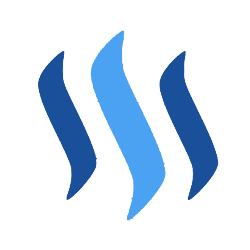 Steem (STEEM)
$0.158104
(

2.97 %

)
View coin
Newsletter
11 March 2019
3 coins to keep an eye on | Issue #28
---
Price
$0.150087 (-17.53 %)
฿0.00003840 (-14.82 %)
Market Cap
$150 087 422
฿38 401.52
Volume (24h)
$46 520 694
฿11 902.83
Trade
Binance
During the last week, THETA has set a new all-time high after a short rejection and consolidation following the test of the previous all-time high.
Strong bearish divergence currently suggests that distribution and consolidation may occur in the near future before the uptrend resumes, which gives traders time to enter at ideal risk-reward positions.
One possible support zone lies just under 0.00004 near the previous all-time high, where bulls encountered some resistance just before the breakthrough.
Another more probable support zone lies above the swing low at the bearish orderblock which occurred just before the breakthrough bullish impulse near 0.000034.
Because THETA has reached a new all-time high there is no overhead resistance, which makes calling targets pure conjecture unless Fibonacci projections are used. However, the mainnet launch this Friday may give bulls reason to continue pushing price upward for the upcoming week.
---
Price
$0.125219 (-20.66 %)
฿0.00003204 (-17.64 %)
Market Cap
$43 826 519
฿11 213.50
Volume (24h)
$788 500
฿201.75
Trade
Huobi
Since mid-February, QASH's price has more than doubled. Price is currently encountering resistance in the bearish orderblock from which price began a month-long downtrend in July 2018.
Last Saturday's long upper candle wick was rejected at the top of the bearish orderblock, and price closed below the base of the orderblock and the EQ of a significant weekly level.
This zone is likely to provide continued resistance, but just below is the EQ of another bearish orderblock that may provide support. Under this EQ lies another potential support zone created by Q4 2018's consolidation.
If this consolidation zone confirms as support, traders may consider this a reasonable area in which to begin playing a range between the current resistance and new support.
The upcoming changes to Liquid's fee structure offer better incentives to hold QASH, which is likely to help the current support's hold and encourage the continuation of the uptrend.
---
Price
$0.518524 (-1.46 %)
฿0.00013267 (-0.36 %)
Market Cap
$158 443 843
฿40 539.60
Volume (24h)
$6 953 456
฿1 779.12
Trade
Binance
The end of February spawned a tremendous bullish impulse in STEEM's price after a several month long ramp. Price is currently encountering resistance at the EQ of a weekly bearish orderblock from October 2018.
However, a number of support zones lie just below. Possible support lies near the base of Sunday's massive candle at the EQ of November's bearish daily orderblock, which started a month-long downtrend.
Less aggressive traders may look for an entry near the zone overlaps at the previous resistance in anticipation of it flipping to support near 0.000122.
Below this lies another support confirmed by the last swing low, where resistance did flip to support before the most recent bullish impulse.
The mainnet release in almost two weeks may provide a catalyst for these supports to hold and for the uptrend to continue.
3 coins to keep an eye on 👀
Subscribe to receive a weekly selection of 3 coins to watch closely, based on upcoming events and technical analysis.