Basic Attention (BAT)
$0.361244
(

-2.09 %

)
View coin
|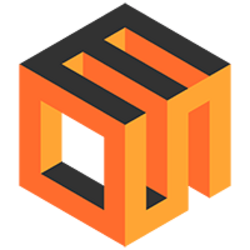 EOS (EOS)
$0.890283
(

-4.85 %

)
View coin
|
Unibright (UBT)
$0.171440
(

-18.16 %

)
View coin
Newsletter
16 May 2022
3 coins to keep an eye on | Issue #181
---
Price
$0.397523 (-1.12 %)
฿0.00001336 (-0.43 %)
Market Cap
$595 508 513
฿20 043.37
Volume (24h)
$64 649 856
฿2 173.28
Supply
1 500 000 000 (Max)
1 498 036 246 (Available)
BAT has dropped nearly 69% from its April 2022 high and 84% from its November 2021 all-time high.
Support may have formed last week from $0.3934 to $0.3665 and should hold if bulls are ready for a bounce. This zone overlaps with an inefficiently traded area on the weekly chart from $0.3863 to $0.3394.
If this level breaks, bears might target an inefficiently traded area on the monthly chart from $0.2907 to $0.2632. Below this level, $0.1745 to $0.1580 could provide support after a run on bulls' stops under the Q4 2020 lows into an area of significant accumulation.
The closest resistance begins near $0.4283. This level has confluence with the 9 EMA and a brief consolidation before last Wednesday's spike downward.
A more significant rally might find resistance near $0.4940. This level is inefficiently traded and has confluence with the lows of last summer's accumulation and the 18 EMA.
If the market becomes more bullish, $0.5946 may provide the next resistance. This level is slightly above the May monthly open, overlaps with multiple old lows where May consolidation before breaking down, and aligns with the 40 EMA.
---
Price
$1.32 (-0.64 %)
฿0.00004446 (0.02 %)
Market Cap
$1 315 909 588
฿44 221.23
Volume (24h)
$342 526 862
฿11 510.64
Supply
N/A
994 547 071 (Available)
EOS has plummeted nearly 66% from its March 2022 high and almost 93% from its May 2021 all-time high.
The closest resistance overlaps with the 8 EMA near $1.4544, where the daily chart shows inefficient trading. This level rejected the price's first retest on May 13th.
Slightly higher, $1.8152 offers the next noteworthy resistance. This area was inefficiently traded and overlaps with the last significant swing low in mid-March.
Last week, the price bounced from support near $1.1856, which could provide support again. This level shows inefficient trading on the monthly chart and is near the midpoint of September 2017's accumulation.
If this support breaks, bulls could find support near $0.7229. This level is at the bottom of an inefficiently traded area on the monthly and weekly charts. It's also the high of October 2017's accumulation range. However, eager bidders should be cautious as a move this low may be targeting bulls' stops under the swing low at $0.4760.
---
Price
$0.380155 (4.63 %)
฿0.00001278 (5.35 %)
Market Cap
$56 988 880
฿1 914.38
Volume (24h)
$407 829
฿13.71
Supply
150 000 000 (Max)
150 000 000 (Available)
UBT has dropped nearly 89% since its March 2022 high and 95% since its September 2021 high.
The price is currently testing probable resistance near $0.4029, which is the upper half of last week's rally before the last run downward and may soon overlap with the 18 EMA.
Just above, $0.4842 may also provide resistance. Sweeping this high would remove bears who trailed their stops too aggressively. It also overlaps with the lower half of early May's consolidation.
Support may have formed near the recent swing low candle's high near $0.3592, which should hold during a retest if the price is to rally further. This possible support formed after the price ran bulls' stops under significant lows near $0.2361.
Further possible support below this level becomes difficult to determine due to a lack of precise historical price action data. Some charts suggest that an area near $0.18378 could be the next bearish target and possible support. Inefficient trading may have occurred here.
If this level breaks, the stops and inefficiently traded area under the significant swing low around $0.07358 may be the next target for bears and potential support for bulls.
3 coins to keep an eye on 👀
Subscribe to receive a weekly selection of 3 coins to watch closely, based on upcoming events and technical analysis.