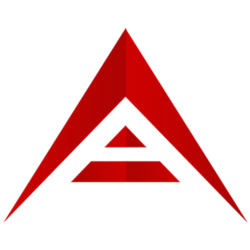 Ark (ARK)
$0.283937
(

-2.05 %

)
View coin
|
Bitcoin Zero (BZX)
$0.003661
(

6.72 %

)
View coin
|
Everus (EVR)
$0.046415
(

5.34 %

)
View coin
Newsletter
26 November 2018
3 coins to keep an eye on | Issue #18
---
ARK's slow climb through September and October preceded a massive retrace in November. This retrace was abruptly ended with high-volume market buying as price dipped below the double-bottom support formed in early September.
The rally met its first resistance in the Ichimoku cloud's confluence with a handful of bearish orderblocks on the daily chart. Wicks pierced the lowest orderblock but failed to penetrate the higher orderblock. This means the lower orderblock is unlikely to hold on a retest.
This higher orderblock has confluence with the lower range of a significant weekly level, the Ichimoku cloud twist, and a downtrend supply line so far confirmed with one touch.
Price appears to have found support between the Ichimoku cloud's tenkan and kijun lines. A bullish SFP formed, which may signal a move higher toward the Ichimoku cloud twist. These twists often act as a magnet for the price.
Wednesday brings the launch of ARK's mainnet, which may provide traders with justification to drive the price higher to retest the last resistance - or break through it and push against the higher confluence.
---
Price
0.080242 USD (19.07 %)
0.00002019 BTC (14.27 %)
Market Cap
N/A
N/A
Volume (24h)
18 956 USD
4.77 BTC
Trade
Sistemkoin
A relatively short history leaves BZX in price exploration. After spending most of its short life in an accumulation phase, price recently rocketed upward to return 10x profits with high accompanying volume.
Blindly FOMOing into a massive pump is often risky. However, without significant price history or overhead resistance, crypto has shown us price can often run to previously unimaginable levels.
Currently, the price seems to be finding support on the .786 Fibonacci retracement. It's possible that a bull flag is forming as price ranges between this level and the previous high while profits are taken.
Should this level fail to hold, another region likely to provide strong support lies below near the confluence of the.382 retracement and last bullish orderblock.
On CoinMarketCal, we can see that BZX will undergo a coin burn this Saturday - often a catalyst for surprising pumps. Aggressive traders looking to play this even on Saturday may look to enter on confirmed support in the range of the last few days. More cautious traders may look to play a bounce from the lower .382 retracement level.
---
Price
0.016108 USD (9.08 %)
0.00000405 BTC (5.27 %)
Market Cap
8 421 048 USD
2 119.00 BTC
Volume (24h)
8 092 USD
2.04 BTC
Trade
Cryptopia
After setting a lower low in mid-November, EVR's chart shows us a bullish impulse pushing the price up to tap a downtrend supply line.
A bearish candle with long wicks shows us some indecision in traders' sentiment. However, price closed above a thickening Ichimoku cloud. This is typically a bullish sign and also shows strengthening support.
Also supporting the bullish case is a tenkan-kijun cross formed at the end of last week as price retested the bullish demand trendline. The price is currently resting inside a significant weekly level.
More risk-averse traders may look to trade the forming triangle by buying near the lower portion of the weekly level. More aggressive traders may enter on anticipation of support forming at the top of the recent bullish orderblock. The top of the triangle forms a likely resistance at which to take profits.
EVR will release its peer-to-peer microfinancing on Friday, which increases the probability that this week will see bullish action and a hold of the lower boundary of the triangle.
3 coins to keep an eye on 👀
Subscribe to receive a weekly selection of 3 coins to watch closely, based on upcoming events and technical analysis.