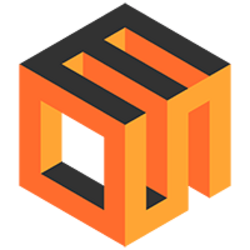 EOS (EOS)
$1.28
(

3.42 %

)
View coin
|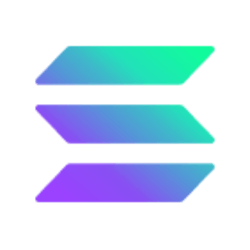 Solana (SOL)
$42.95
(

7.32 %

)
View coin
|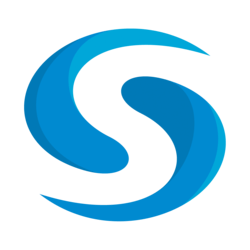 Syscoin (SYS)
$0.167892
(

8.82 %

)
View coin
Newsletter
28 Feb 2022
3 coins to keep an eye on | Issue #170
---
Price
$2.20 (0.59 %)
฿0.00005419 (-3.35 %)
Market Cap
$2 160 833 736
฿53 482.05
Volume (24h)
$389 982 744
฿9 606.04
Supply
N/A
985 862 259 (Available)
EOS has been in an overall decline for the last ten months and has reached 87% below its mid-May 2021 high.
Just above the current price, near $2.1364, might be the bear's first line of resistance in the upcoming weeks. This level is near the 9 EMA and consolidation highs that formed after the low sweep at $1.9940.
A slightly larger rally toward the February open is possible. Resistance could be found between $2.2760 and $2.4306, with the lower half of this range possibly proving stronger. This range has confluence with the 40 EMA and accumulation area for the early February run on bears' stops.
While less likely, a more extended rally might reach probable resistance near $3.2716. This area is in the upper half of a significant consolidation area on higher-timeframe charts.
Bulls might find support beginning near $1.7000 - perhaps if traders "sell the news" of the Mandel 3.0 release. However, $1.4200 to $1.2142 could offer a higher probability of a short-term bottom before a more substantial bounce. Higher timeframes show inefficient trading in this zone, as well as in another possible support beginning near $0.9000.
---
Price
$95.69 (5.30 %)
฿0.00236096 (1.82 %)
Market Cap
$30 898 284 940
฿764 752.83
Volume (24h)
$2 354 819 526
฿58 098.93
Supply
508 180 964 (Max)
320 062 577 (Available)
SOL has retraced 71% from its November all-time high and reached possible support last week near $75.3450.
Resistance might begin near $89.2450, which has confluence with the 9 and 18 EMAs. However, a wick through this level - perhaps accompanying the Koinbazar listing - to run relatively equal highs near $96.4025 is possible before further downside.
A more substantial rally might reach near the swing high at $105.9075 and the 40 EMA. This high is less likely to break if bears plan to continue the downtrend without a lengthier consolidation.
While not highly probable in the current market conditions, a more animated move upward could reach a wide resistance area between $122.0000 and $147.9425. This zone is where the last movement down accumulated positions before breaking down.
Possible support rests near $75.3450, which showed sensitivity on the last test. While it could provide support again, the higher-timeframe bearish trend is more likely to propel the price into an inefficient area between $66.1000 and $54.7225. If the price reaches this zone, the May 2021 swing high near $58.4425 might mark a more sensitive level.
An eventual break of this support might target $42.8725, where the price consolidated during the summer before beginning its last bull run.
---
Price
$0.603835 (-0.35 %)
฿0.00001490 (-3.65 %)
Market Cap
$383 480 277
฿9 445.87
Volume (24h)
$28 256 004
฿697.14
Supply
888 000 000 (Max)
633 913 125 (Available)
Early January 2022 created the all-time high in SYS before its retracement, which reached 70% by last week.
A sharp weekly rally may have formed possible resistance near $0.688700, where higher timeframes show a small inefficient area.
Slightly lower, an area from $0.596187 to $0.629302 might also provide resistance following Monday's AMA. This area shows significant rejection of bulls by bears and has confluence with the 18 EMA.
While less probable in the current market conditions, a more significant rally could reach the February monthly open near $0.596187. This area saw consolidation before the recent drop and shows signs of inefficient trading.
From $0.528137 to $0.471303, price structures near the recent swing low could offer some support and perhaps form the lower end of an upcoming consolidation range.
A break through this support might be targeting the midpoint of Q2 2022's accumulation near $0.309023, where higher timeframes suggest bulls' stops might provide an attractive target for bears.
3 coins to keep an eye on 👀
Subscribe to receive a weekly selection of 3 coins to watch closely, based on upcoming events and technical analysis.