Cardano (ADA)
$1.37
(

5.05 %

)
View coin
|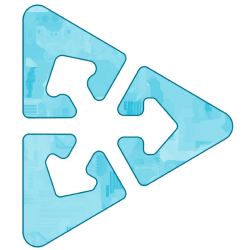 Callisto Network (CLO)
$0.006204
(

-7.28 %

)
View coin
|
Verasity (VRA)
$0.011717
(

-2.37 %

)
View coin
Newsletter
31 May 2021
3 coins to keep an eye on | Issue #132
---
Price
$1.63 (1.24 %)
฿0.00004467 (-2.12 %)
Market Cap
$52 126 537 141
฿1 430 508.26
Volume (24h)
$5 246 275 779
฿143 876.73
Exchange
Crypto.com
ADA's 97% climb during early May returned to the monthly open, sweeping lows several times down to $1.0100.
Last week, the price bounced from the monthly open near $1.3530 again, creating possible support near $1.5624. A quick sweep of this recent swing low could reach into a support area near $1.3350, while a sharp downturn in the market is likely to run for the relatively equal lows near $1.0100.
If the price breaks through the closest significant resistance near $1.7791, the swing high at $1.8320 is a likely target. This move could reach the daily gap near $1.9487.
Strong bullish momentum could propel the price to resistance near $2.1754. If this move occurs, the significant swing high near $2.4700 provides a reasonable goal.
---
Price
$0.014353 (17.67 %)
฿0.00000039 (13.92 %)
Market Cap
$40 391 451
฿1 107.65
Volume (24h)
$324 017
฿8.89
Exchange
Crypto.com
CLO spent the month of May ranging across the monthly open, reaching 26.5% over and 45% below.
The price is currently consolidating between adjacent resistance and support at $0.012389 with no clear higher-timeframe trend. A strong move over the monthly open could signal a run to resistance beginning near $0.018949.
This move would likely target the swing high at $0.018500 and relatively equal highs near $0.019203. A sustained bullish trend could reach up to the April high near $0.027000.
Bulls might see a sweep of the relatively equal lows near $0.008459 as a chance to buy at a discount. If this level fails to hold, the next significant area for the price to find buyers is likely near the consolidation around $0.005640 that began March's bullish trend.
---
Price
$0.014891 (23.06 %)
฿0.00000041 (18.97 %)
Market Cap
$96 527 779
฿2 678.12
Volume (24h)
$17 683 503
฿486.30
Exchange
Crypto.com
VRA's strong downtrend that began in mid-April has retraced most of its Q1 move, recently sweeping lows near $0.012808 but struggling to find strong support.
A sweep of the relatively equal lows near $0.009299 into possible support around $0.009286, combined with bullish market conditions, could be the catalyst that begins to form a bottom. If this level fails, bulls might buy the monthly gap's low near $0.006140.
The swing low near $0.025000 may form resistance to any sudden pumps as holders unload some of their position. A more substantial move might sweep relatively swing highs into probable resistance near $0.033300, potentially reaching up to the May monthly open near $0.040000.
3 coins to keep an eye on 👀
Subscribe to receive a weekly selection of 3 coins to watch closely, based on upcoming events and technical analysis.