Ethereum (ETH)
$1 219.61
(

-0.45 %

)
View coin
|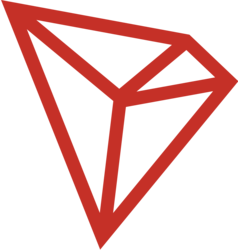 TRON (TRX)
$0.029527
(

-3.18 %

)
View coin
|
Horizen (ZEN)
$24.77
(

9.20 %

)
View coin
Newsletter
30 Nov 2020
3 coins to keep an eye on | Issue #106
---
Price
$604.15 (9.40 %)
฿0.03135744 (2.50 %)
Market Cap
$68 660 150 708
฿3 563 080.32
Volume (24h)
$18 991 272 406
฿985 706.03
Exchange
Crypto.com
Mid-November saw a strong breakout in ETH's price, exploding upward from $488.84 before meeting resistance just below a previous monthly high near $625. Bitcoin's mid-week drop dragged ETH down with it, which retested and confirmed a flip of the last resistance to support.
Traders hoping to join a possible move upward could look for entries near $520, just above the most recent swing low. If resistance near $592 holds during the early part of the week, then a return to this area is likely.
Bulls could set the first target in resistance near $662, with a second target up to the previous highs and resistance near $775.
However, a more savage drop in Bitcoin's price will probably drag ETH down to the previous consolidation range, with $480 and $414 being the next strong supports.
---
Price
$0.031596 (3.14 %)
฿0.00000163 (-3.47 %)
Market Cap
$2 267 808 029
฿116 845.71
Volume (24h)
$866 295 290
฿44 772.49
Exchange
Crypto.com
November brought an impressive 70% rally in TRX's price before it encountered resistance below September's swing high, near $0.03966.
Last week's sweep of old highs could lead to a retest of support near the November monthly open, where equal lows make an appealing short-term target for bears.
A drop into this zone, beginning at $0.02695, could provide an excellent entry for bulls anticipating more upside during a potential altseason. However, if this support fails - perhaps from a bearish turn in Bitcoin - the price could reach as low as the zone near $0.02153.
A first bullish target - made more probable by a reclaim of this week's opening price - is near the lower part of resistance near $0.03349. The next resistance at $0.03966 provides the last barrier before running the old highs near $0.0499.
---
Price
$15.37 (5.32 %)
฿0.00079045 (-2.56 %)
Market Cap
$866 295 290
฿8 082.71
Volume (24h)
$24 004 620
฿1 234.69
Exchange
Crypto.com
After blasting through August's significant swing high, it comes as no surprise that ZEN is consolidating at the end of its 330% move. The price is presently chopping through the level formed by February 2020's swing high.
However, bulls quickly bought each drop toward support at $10.72. Another test of this support level, which also shows an inefficient gap on the daily chart, could give bulls a reasonable entry.
More aggressive bulls could anticipate a bounce from the previous swing high at $11.63. However, the next support is far below and near the monthly open - making risk management especially important for recent entries.
Fresh or holding bulls could look for a first target near the current resistance at $18.54. A second target could be the old highs near $23.41, potentially reaching up to the next significant resistance at $28.94.
3 coins to keep an eye on 👀
Subscribe to receive a weekly selection of 3 coins to watch closely, based on upcoming events and technical analysis.