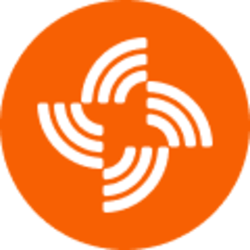 Streamr DATAcoin (DATA)
Market cap
$30 526 071
฿2 389.02
Volume (24h)
$2 976 178
฿232.91
Supply
987 154 514 (Max)
697 152 733 (Available)
---
Manage the events related to Streamr DATAcoin
Streamr's mission is to replace centralized message brokers with a global, decentralized peer-to-peer network for real-time data. By relying on cryptography instead of trust, the open-source network enables data sharing and monetization in IoT and smart cities, business consortia, and the Web 3.0.
Exchanges
Trade on
crypto.com
3 coins to keep an eye on 👀
Subscribe to receive a weekly selection of 3 coins to watch closely, based on upcoming events and technical analysis.