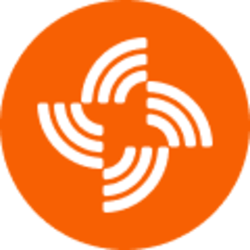 Streamr (DATA)
Market cap
$20 544 751
฿1 251.98
Volume (24h)
$623 597
฿37.99
Supply
1 000 541 714 (Max)
767 121 867 (Available)
Events are managed by official representatives
Streamr is a distributed open-source project, crowdfunded in 2017. The project's goal is to build the decentralized infrastructure for real-time data, replacing centralized message brokers with a global peer-to-peer network. By relying on cryptography instead of trust, the open-source network aims to enable data sharing and monetization in IoT and smart cities, business consortia, individual crowd selling through Data Unions and the decentralized web (Web 3.0). The Streamr tech stack includes a pub/sub messaging network, data marketplace to trade and crowdsell real-time data, and a real-time data toolkit.
3 coins to keep an eye on 👀
Subscribe to receive a weekly selection of 3 coins to watch closely, based on upcoming events and technical analysis.