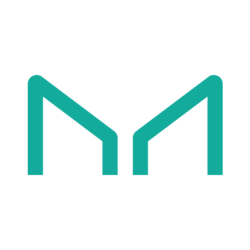 Maker (MKR)
Market cap
$1 362 945 322
฿35 899.25
Volume (24h)
$79 821 114
฿2 102.45
Supply
977 631 (Max)
918 471 (Available)
Manage the events related to Maker
Maker (MKR) is a token on the Ethereum blockchain with the aim to govern, secure and support the Dai Stable Coin system (DCS). It is a smart contract platform that controls and sells Dai; Maker stabilizes the value of Dai to one U.S. dollar using external market mechanisms and economic incentives. Without the need of using a third centralized party, Maker aims to offer a transparent stablecoin system that is operating on the Ethereum blockchain. The Maker Platform has two coins: Makercoin (MKR) and Dai (DAI); Dai is a stable coin that is used for payments, savings, or collateral.
3 coins to keep an eye on 👀
Subscribe to receive a weekly selection of 3 coins to watch closely, based on upcoming events and technical analysis.